Blenders are a must-have for any kitchen, whether at home or at the office. However, with the many companies out there selling blenders, it might be hard to choose which one to choose. In our Blendtec total blender review, we find it is one of the most reliable blenders that can be used for many purposes.
The blender is specially designed to grind almost anything, including ice and nuts with very good results.
Blendtec is made with high-commercial quality and its use is not restricted to home use. Are you thinking of acquiring a brand new blender? Read this review to know why the Blendtec Total is your best bet.
Who is Blendtec?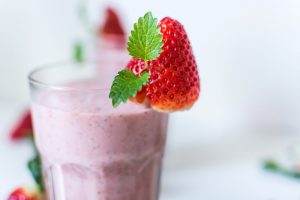 Blendtec refers to a company that deals with the selling of blenders for home and professional use. The mother company for Blendtec is K-Tec.
Based in the United States, the company was founded in 1975 by Tom Dickson and is still operational to date.
Jars, mills and mixers, home blenders and commercial blenders are some of the products sold by Blendtec, who also happen to be the parent company of Blendfresh, a nutrition company also based in the United States.
Blendtec has a wide history ever since its inception into the business world and has grown steadily to what it is now. The most notable being when it was paid a sum of $24 million by Vitamix Corporation for infringement on its patent rights. This was after a court battle that eventually saw Blendtec winning.
Blendtec Total Blender Review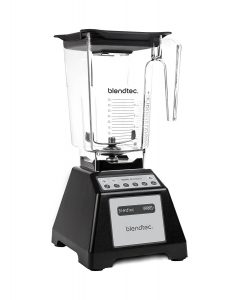 Blendtec Total Blender has some amazing features that enable it to perform its purpose efficiently. Some of these features include:
Overview
The design of the blender fits commercial use in every purpose. Try blitzing together the perfect spicy and warming soup for those nippy, drizzly winter months and whipping up the coolest ice cream and smoothies for the kids to slurp and enjoy during the hot summer.
Features
Its cycles can be re-programmed. The blender control panel has six buttons that allow its users to make whatever they want with much ease. This includes buttons for the batter, ice cream, smoothies, hot soup, ice, and whole juice. These buttons make the Blendtec Blender the very best blender to use all year round.
Commercial quality. This gives it the ability to blend almost anything for extra-long hours. It's, therefore, good for use at homes and restaurants.
It has a pulse of 10-speed plus. This speed pulse gives its users full control of the blending process
Its blending jar has four sides. The jar has lids that are fitted securely and vented.
The blades used in the blender are made of steel. This gives the blender the ability to grind hard ingredients like nuts into fine particles.
Pros & Cons
There is nothing perfect under the sun. The Blendtec blender has got some spectacular features as we have seen but it does have flaws as well.
In line with this, Blendtec total blender has its fair share of pros and cons. These include:
Pros
It has the ability to grind coffee beans very well.
It can grind ingredients containing ice. This gives it the ability to make frozen desserts and drinks excellently.
The blender can be positioned on any side making it easy to use by both left and right-handed people.
It has a built-in timer that counts when the blender is running. This gives its users further control of the blending process.
It has many controls that can be reprogrammed. This includes control settings for grinding ice.
After blending whatever one is blending, the blended ingredients can be poured out of the jar quite easily.
It's easy to use smooth controls. They are also free of crevice which makes it easy to clean.
When buying the Blendtec total blender, one is given a recipe book plus DVD.
The blender also comes with an 8-year warranty for blenders used at home and a 3-year warranty for those used for commercial purposes. This guarantees its quality and subsequent repairs or replacement when it fails.
Cons
Its manual is a bit complicated and not very helpful to its users.
It produces a lot of noise when in use.
It's hard to use for chopping as the blender is very fast and powerful.
It has many controls that can prove to be confusing to some users.
When used to prepare sauces and soup, the resulting mix is not hot enough to be served.
Not all people can get themselves this blender due to its high cost.
Blendtec Total Blender vs. Blendtec 560
So you may be wondering what the real difference is between the Blendtec Total and the Blendtec 560 and which one to purchase.
Don't worry, you won't have to search through endless listings of online reviews as the following is a great comparison of the two models that will help you to make the right decision about which to purchase.
First, let's have a look at some of the similarities between the two products:
Item dimensions
The Blendtec 560 measures 8 x 7 x 15 inches and the Blendtec Blender measures 7 x 8 x 15.5 inches, meaning that they would both take up roughly the same amount of space in your kitchen.
Item weight
Both blenders weigh 7.28 lbs so they are equally very lightweight.
What about some of the differences between the two?
Speed
The Blendtec 560 comes with a mere 4 speeds and a pulse whereas the Blendtec Total comes with a whopping 10 speeds and a pulse.
No two recipes are the same and the variety of speeds available with the Blendtec Total helps you to choose the exact speed that is required for you to follow the recipe to perfection, something that the Blendtec 560 isn't quite so capable of doing.
Pre-programmed cycles
The Blendtec 560, unfortunately, doesn't come with any pre-programmed cycles. In comparison, the Blendtec Total comes with 6 for you to choose from.
Why is this so important? These cycles mean you can simply press a button and leave the blender to do all the work for you, it will go at just the right speed and turn itself off when it has finished.
So although both the Blendtec 560 and the Blendtec Total are both nice top end blenders, the Total stands out to me, as it is the newer model and it has those updated features like speed choice and programs that help to make cooking that little bit easier.
FAQ
How long do Blendtec blenders last?
Blendtec Blenders used to include a 7-year warranty however, they have just upgraded their warranty to 8 years. Typically a Blendtec blender will long outlive its warranty period.https://www.blendtec.com/pages/warranty
Is blendtec better than vitamix?
Both of these blenders are very high end and you really can't go wrong with either. Both of these blenders are noisy but that is due to them being several times more powerful than any other blenders. In the power category, the Blendtec blenders are typically more powerful however any Vitamix blender has plenty of power for the job. Typically the Vitamix has better speed control at lower speeds and Blendtec has more pre-programmed settings that let you "walk away". Either blender is a wise purchase and it's just finding the slight difference you prefer.
Can hot soup be get blended in Blendtec?
Yes. Most of the blendtec blenders have a pre-programmed "Soup" or "Hot" cycle. For the models that doesn't have that feature, blend on a high speed for 90-180 seconds.
Conclusion
There are lots of companies out that sell all sorts of kitchen appliances including blenders. This makes it very difficult for one to decide which one to choose from the many.
What criteria will you use to decide what blender to buy? The Blendtec Total Blender has some of the most amazing features that give it the best functionality but what if you compare Blendtec vs Vitamix?
From this Blendtec Total Blender review, it is evident that Blendtec Total is one of the best among the many. Apart from some few cons associated with the blender, it has more great features. One notable disadvantage is its price. However, the blender's functionality makes up for its costly price.
Do you use a Blendtec Blender? Let us know how you like it in the comments below!