Among the many kitchen appliances, we find in our Ninja Mega Kitchen System 1500 review, it is a must-have. This kitchen appliance does what could be done by more than one machine; mixing, juicing and food processing.
It, therefore, saves you on money as well as space as the blender occupies less space than many blenders for doing different tasks. So, what's in it for you when you purchase the blender?
This review looks at some of the blender's special features, advantages, disadvantages, as well as the company behind the development of this great household product.
Who is NinjaKitchen?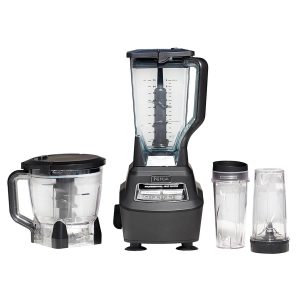 NinjaKitchen is one among several products for house-care that have been developed by SharkNinja Operating LLC.
SharkNinja Operating LLC is the pioneer company that develops small appliances for use in households and providing cleaning solutions. Its products are convenient for people who have little time for doing household chores.
Through the provision of high-quality and functional products, SharkNinja has been able to grow steadily and gained a significant portion in the market for houseware products, leading it to be one of the biggest and well-known brands in the globe.
Headed by its CEO, Mark Rosensweig, SharkNinja first started doing business in 1998 in Montreal, Canada. It has grown steadily ever since and has shifted its base and settled in Needham, Massachusetts, that is near Boston.
SharkNinja products are known to be innovative, easy to use and competitively priced. These products are widely distributed and can be found at many retail and specialty stores as well as the company's website.
What Makes This Unit So Special?
Before clicking the 'Purchase' button or handing your credit card over to the cashier, you are probably itching to know what makes this unit so different from all the others and let's face it, who doesn't want to make sure they have all the facts before shelling out on electronics nowadays?
It is good to be in the know and understand exactly what you are purchasing and that is why I have listed a few features that I think you will really like and are worth having a look over before you buy.

Ninja Mega Kitchen System 1500 Versatility
Not only does the unit have a blender, it can also do the work of a food processor and a smoothie maker, eliminating the need for you to purchase other equipment and ultimately saving you money.
Frozen
It is great at crushing ice, frozen fruit and other foods. So if you are looking to throw a cocktail party or want to make a frozen dessert, make sure this unit is your right-hand man.
Recipes
The best recipes come with the unit, neatly packed into a recipe information guide for you to test out something different if you are looking for inspiration to make some new treats the whole family will love.
The recipe book gives you access to countless recipes that will not only spur you to try out new food and flavors but will also help you to get the most of your brand new blender and the features it contains. Follow the recipes closely for the very best results.
Ninja Mega Kitchen System 1500 Review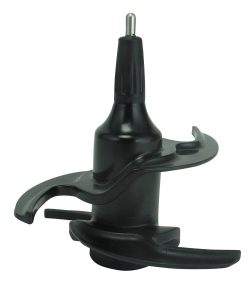 When shopping for a new blender, or anything for that matter, a quick look at its features is a must to make a decision on whether to buy or not.
Overview
This kitchen appliance has the capability of extracting nutrients and vitamins from the ingredients they are fed with. It, therefore, can process smoothies and juices that have the nutrients healthy to the body. It is fitted with very strong blades that allow it to crush fruits and raw vegetables very fast to produce juice or smoothies.
What special features does the Ninja Mega Kitchen System blender review have? Let's have a look at some of them.
Features
The blender has a powerful motor, 1500 watt, that gives it the ability to crush ice, vegetables and whole fruits in large chunks. It does this in a matter of seconds.
It is fitted with food processing bowls, 64 and 24 oz, which makes it possible to mix different ingredients. This makes it a great tool in the kitchen.
It is fitted with well-secured lids. This makes its bowls able to store the ingredients being processed thus avoiding any losses.
The blender comes with an inspiration guide that contains 30 recipes.
The warranty terms for the blender are good and covers the buyers against any losses when the kitchen appliance or malfunctions.
Ninja Mega Kitchen System 1500 Pros & Cons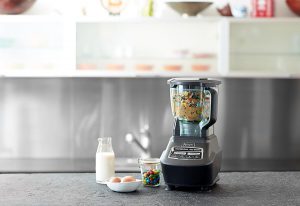 There are several Ninja Mega Kitchen System 1500 reviews on its functionality from its users, both positive and negative. Below is a list of the advantages and disadvantages associated with the blender.
Pros
If you think the blender only blends soft food items, then you're mistaken. The blender has the ability to grind coffee beans quite well.
Its controls are easy to use. This makes it easier to use by persons who are not that good in using blenders.
The blenders' blades are easy to assemble. This allows easy use by new users as well.
Those who love smoothies and margaritas are not left out either as the blender makes them very well.
It's easy to place the jar at the base of the blender.
The blender has been designed for use by both left and right-handed people.
It's easy to place and remove its lids. Additionally, the caps can be used to measure the ingredients.
Tomato sauce cannot stain the blender.
All parts of the blender are dishwasher safe.
Cons
The blender produces a lot of noise when being used. This is a nuisance to many of its users.
The blender pulses on one speed only.
Just how to clean your Ninja blender in 30 seconds
We know you're strapped for time, so we'll maintain this quick. Start by loading fifty percent of your filthy blender or food processor with warm water, followed by adding a couple of declines of recipe soap.
Attach the lid onto the mixer and also transform it on for a few secs. The soapy water swishing around the mixer will assist eliminate remnants of your pina colada.
Remove the warm water, give your blender or food processor a quick rinse, as well as– voila– a tidy blender or food processor.
What about stuck-on food
A mixer might be a wind to clean after making slushy shakes or margaritas, yet thicker mixtures like bisque can leave challenging, stubborn food discolorations– especially if you don't clean your blender right after utilizing it.
For supports, employ some sodium bicarbonate. The pantry staple can do whatever from making your bread increase, to brightening your cutlery, to, yes, getting rid of stubborn, dry food fragments.
For the best outcomes, fill your mixer jar with equal parts water as well as baking soft drink initially. Switch on the mixer for a couple of seconds, throw out the solution, then include your cozy water and soap.
The additional step may take greater than 30 seconds, yet if you have actually crusted pancake batter throughout your blender or food processor, it deserves it.
Despite the fact that these methods are quick, make sure to deep clean your mixer after every couple of uses to maintain mold and mildew and also bacteria away.
It's simple: Merely clean the jar, gasket seal as well as blade with soap and also warm water, then let them air completely dry before placing the components back together.
When it comes to the electric base, err on the side of caution. Soaking it into a sink loaded with water can cause electrocution, so disconnect the blender and clean it down with a moist towel.
And there you have it: How to clean up a mixer.
Not only will our guidelines maintain your mixer looking new, however you likewise can cleanse it in regarding 30 seconds, making it nothing except a cleaning miracle.
Conclusion
From this Ninja Mega Kitchen System review, it can be seen that the blender is a very useful machine in any kitchen. Despite being a bit costly, it compensates for this by its ability to handle tasks that could be done with many different machines.
The blender can mix the dough, process food, and extract juices from fruits and raw vegetables.To add to this, the blender has some amazing features, some of them listed in this review, which aids its functionality.
Do you own a Ninja Mega Kitchen System? Let us know how you like it in the comments below!