Vitamix, White 5200 Blender, Professional-Grade, 64 oz....
Blendtec Total Classic Original Blender - WildSide+ Jar (90...
Our #1 Choice
Nutri Ninja BL642 Personal and Countertop Blender with...
Oster Blender | Pro 1200 with Glass Jar, 24-Ounce Smoothie...
Oster BRLY07-B00-NP0 7-Speed Fusion Blender, Black





Summer has arrived and it is time for us to start enjoying our favorite summer food. What's yours? Perhaps you are a fan of a tender and juicy BBQ brisket, a light and refreshing summer salad or a chilled beer. Whatever your preference I am sure you will agree that iced beverages are more than a necessity during the summer months. Whatever the case, you will need the very best blender for ice.

What could be better than sitting in a lawn chair on a warm Sunday afternoon, flip flops on, a freshly barbecued patty on your plate alongside a serving of homemade slaw. Nothing will wash it down better than an ice cold drink. 

There are so many fun summer drinks that can be made at home, both alcoholic and non alcoholic. Have a look at my top 3 iced summer drink recipes that I think you will love. If one drink particularly tickles your fancy, why not go ahead and make a pitcher of it to share with family or friends this sunny weekend?

6 Best Blenders For Ice In 2020
Have you got the family coming over this weekend and are ready to try your hand at your very favorite cocktail recipe? Or perhaps you would like to treat the kids to a slushie or make some frozen yogurt for the family to enjoy one sunny afternoon.

Perhaps you are wondering where you can find the very best ice blenders and the answer is – right here! Have a look at the information below on 6 of the very best blenders on the market today and then choose a model that will suit you and your family. Bottoms up!
Vitamix 5200 Blender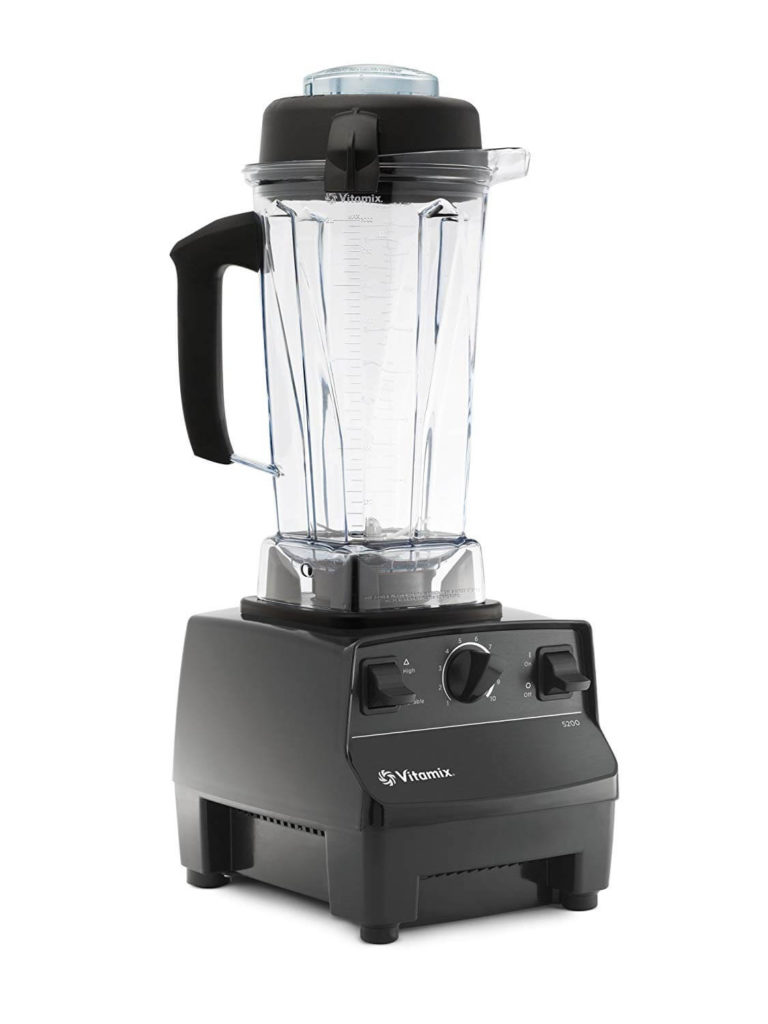 Are you planning to make a healthy but refreshing treat for the family this weekend? Then you will want to get your hands on the very best blender for smoothies with ice and luckily this Professional-Grade Vitamix 5200 blender is just that.
Features
This is a great ice crushing blender that comes with 9 speed settings so that you can create the effect you are after. 
Are you making beverages for your family or a few friends? Not to worry as this Vitamix blender has a 64 ounce container which is the perfect size for making drinks for a handful of guests.  
Not only does this blender crush ice, but it also heats food up well. The friction from the heat of the blades can make a soup cook to serving temperature. 
Blendtec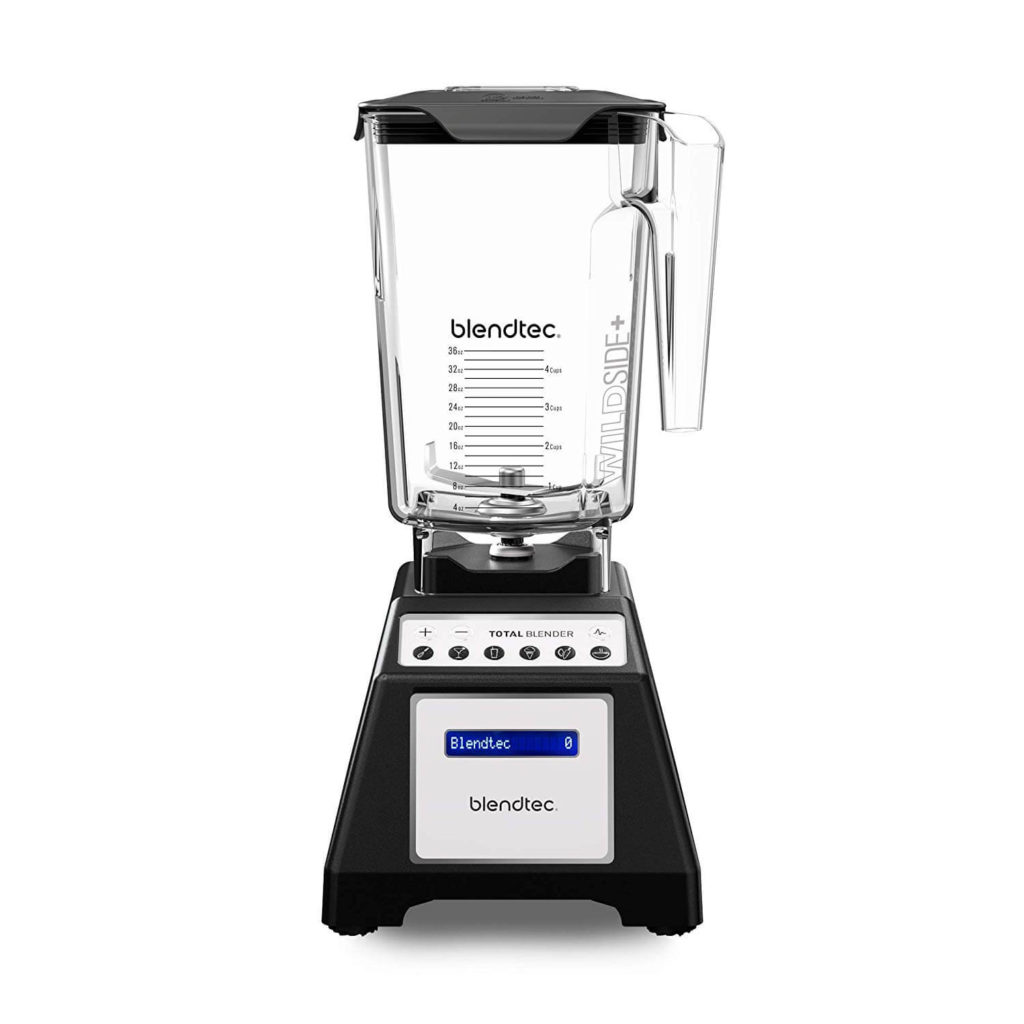 Now here is a really big ice crush blender by Blendtec.
Features
Are you looking to prepare a meal or some iced drinks for more than just a handful of guests? Then this is the blender for you as the 90 ounce container is the perfect size for making large quantities of drinks.
This model is a doddle to clean as it comes with a cleaning cycle. All you have to do is to add warm, soapy water to the container and then press the cleaning button to start the program, what's more it will be done in about 1 minute. Then simply rinse and store. What could be better?
Nutri Ninja Personal and Countertop Blender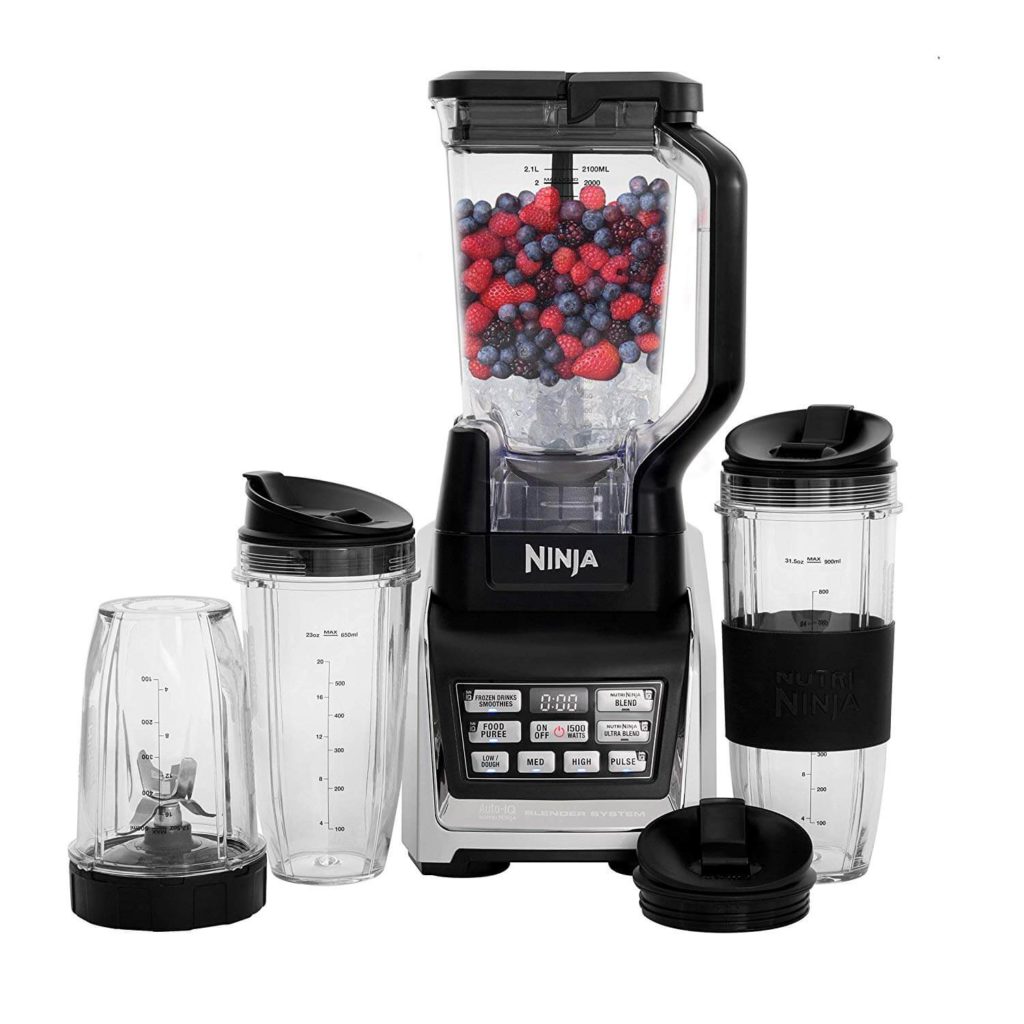 Amongst the best ice crushing blenders on the market in 2020 is definitely this Nutri Ninja Personal and Countertop blender.
Features
It comes with a 1200 watt base, meaning it is super powerful and ready to crush through ice and frozen fruit and vegetables doing so in mere seconds.
This blender is handy for people who breakfast and snack on the go as it comes with cups and sip and seal lids that can be used to carry your smoothie or ice beverage with you on the commute to work on the train.
This is a super tough model, ready to crush the toughest seeds, nuts, also ice and frozen fruit.
Oster Blender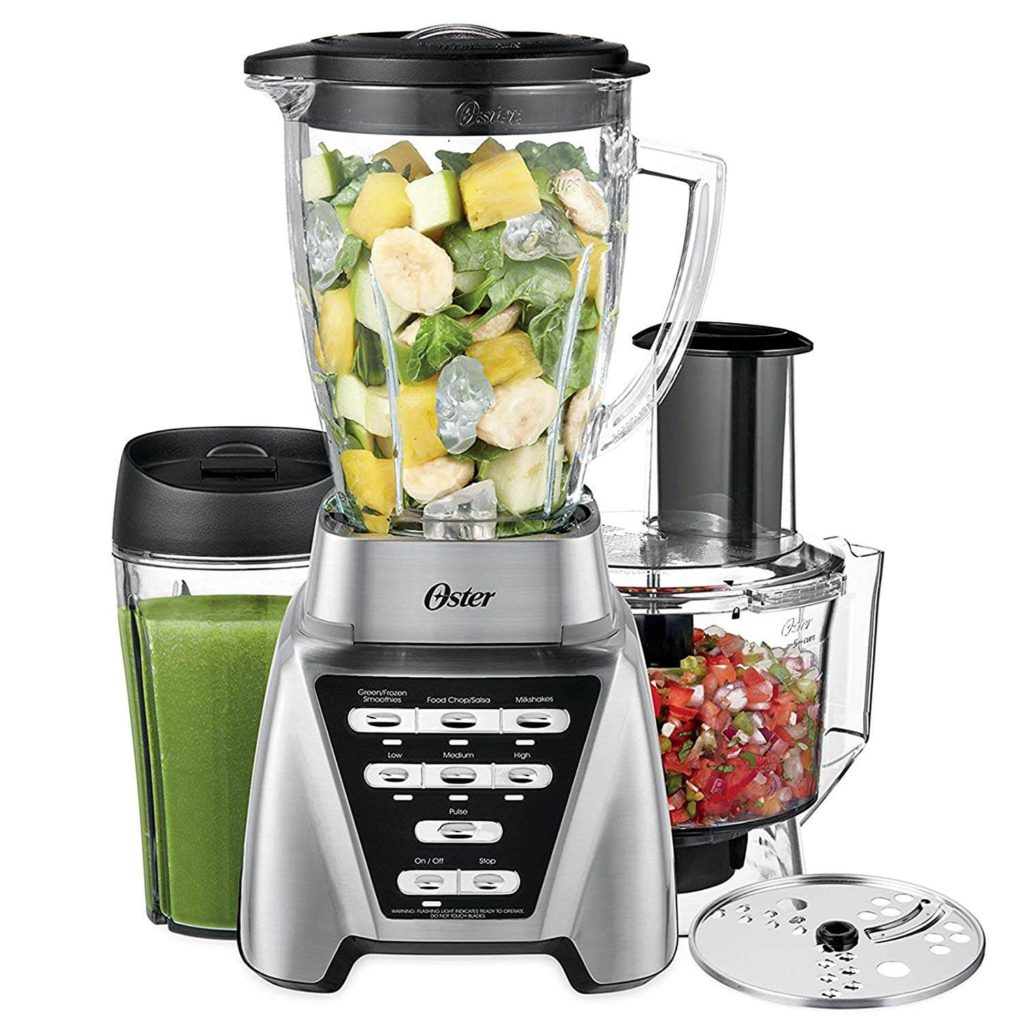 Personal blenders are the absolute best solution for busy people and let's face it, who isn't busy nowadays? This Oster Blender Pro 1200 is the best personal blender for crushing ice as it allows you to pulverize tough ingredients to make a smoothie and then remove the container from the base and screw on a sip and seal lid so that you can enjoy your ice cold smoothie on the move.
Features
It has 3 pre-programmed settings so that you can make the most flavorsome salsa, creamy and frothy milkshakes and the healthiest smoothies at just the touch of a button. Easy peasy.
Oster BRLY07-B00-NP0 B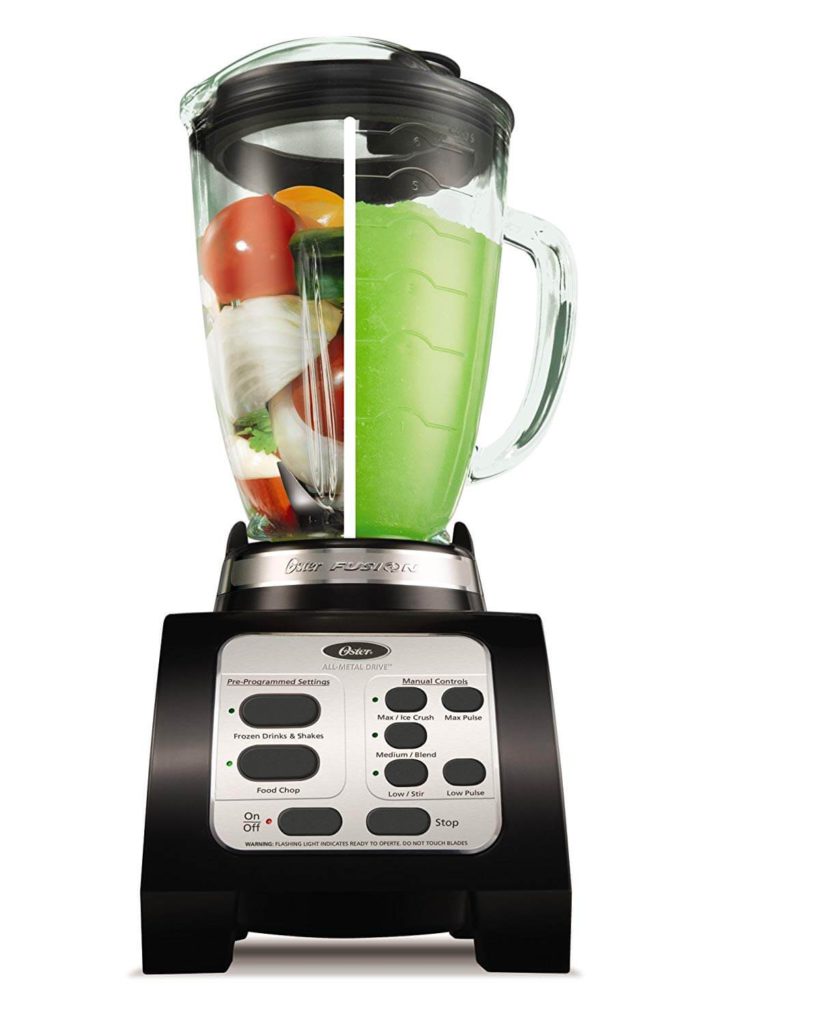 Are you looking for something top quality? Then you will be happy to hear that this Oster Speed Fusion Blender is up there amongst the very best blenders that crush ice.
Features
It is called a Fusion Blender for a reason as the powerful 600 watt motor smashes its way through ice, seeds, nuts and the most solid fruits and vegetables in next to no time. 
The whole unit has been made so much easier to clean as the container is dishwasher safe.
It comes with a very generous 10 year warranty so that you can have real peace of mind when you purchase.
Vitamix 750 Blender
This Vitamix Professional Series blender is really the best blender for smoothies and ice because of the outstanding features it possesses and the careful precision in design by the manufacturers at Vitamix.
Features
This blender for frozen drinks comes with 5 programmed settings so that you can make soup, ground coffee, ice cream, doughs and more at just the tap of one of its buttons.
The speed control dial has 10 different speeds, meaning you can choose the setting that will best help you to stick to your favorite recipe. 
This blender comes with a completely ingenious self cleaning program. Simply add warm, soapy water and then press the button and it will be squeaky clean in just 30 to 60 seconds. 
3 Iced drinks that scream summer
Watermelon freeze
Start by leaving some chopped watermelon chunks in the freezer overnight. Then mix your favorite lemonade and watermelon juice into a pitcher and place some sliced lemons floating on top.
Ginger soda
Core then slice some peaches into a pitcher and half fill it with soda water. Top it up with your favorite ginger ale, crushed ice and garnish with some mint leaves.
Strawberry rum medley
Liquidize a handful of strawberries along with some plain Greek yogurt, crushed ice and be as generous as you would like with the rum. Creamy and tasty!
But as I am sure you will agree, the success of your iced drinks does greatly depend on the quality of your blender. You really do need the best blender for crushing ice cubes in order to make a tasty slushie, frozen yogurt, cocktail or any food or drink that needs to be chilled when consumed. 

Have you been searching high and low for a while now for the very best blender for crushing ice? Then look no further as throughout the course of this article I will go on to discuss the top 6 ice crushing blenders that you will find on the market this 2020. 

Maybe you are not too sure what to look for in a blender, so don't worry as I will also mention a few specifications that are essential for your blender to have and this information will help you to make the right choice when purchasing.
How Important Is Quality?
So you may be wondering, well won't any old blender do the job? But the truth is, that unfortunately is not the case. Normal blenders will do nothing to ice cubes and even if your blender does try to crush the ice you could end up damaging or blunting the blades. 

In order to make the very best frozen drinks it is important to purchase a blender that specifies that it can crush ice. What kind of ice blenders are there on the market? An ice blender is just a super strong blender and will also be able to blend other foods. Most ice blending appliances are capable of cutting through the toughest fruit and vegetables, seeds and nuts with ease.

Choosing a high quality ice blender is also very important as a bog standard blender will not crush your frozen fruits well, leaving drinks lumpy and crunchy. A blender that is not quite up to scratch could also ruin the perfect cocktail by failing to mix all of the ingredients together well, so it is really important to stay between the middle of the range to high end makes and models. But is that really too much to ask? My mother always told me, "pay cheap, pay twice" so if you want a blender that will really last, you will want to purchase one that is middle of the range or higher. 
Ice Blending Tips For The Best Frozen Drinks
Have you got a cocktail party coming up and are looking to make the very best refreshing cocktails? Or perhaps you have got the family coming over this weekend and want to make some tasty frozen drinks. Don't let a lack of experience stop you! Have a look at the following ice blending tips that can make the most awesome frozen drinks using ice crusher blenders.

Keep it fresh. 
Make sure you use the very freshest ingredients for your iced drinks, as raw foods have a stronger taste when sitting in ice so you want to make sure everything has been washed and prepared. If you are a little unsure about how your frozen drink tastes you can always try adding a squeeze of lemon or lime to really give it an extra kick.

Crush it 
Try using crushed ice rather whole ice cubes in the blender. Crushed ice cubes are easier to blend and are kinder on the blades. If you don't have any crushed ice, you can always try filling a clean bag with whole ice cubes, tie it and then slam it on a hard surface or with a mallet until it is nicely crushed down (this has proved to be quite a therapeutic stress reliever and the method is recommended to all, whether you are in need of crushed ice or not). 

Ice everything
The best way to enjoy the coolest beverage is really to ice all of your ingredients. If you will be adding fruits to your drink then pop them in the freezer overnight too and they will add to the chill factor when your serve.
FAQ
Can all blenders blend ice?
Not all blenders are powerful enough to crush ice. It is safe to always check user manual before attempting to crush ice in your blender.
Conclusion
I'm sure those brief descriptions of the blenders above has helped you to make a decision about the specifications that you think are really indispensable in an ice crushing blender. Make a note of them and then use that note to pick a make and model that will best suit your family and help you to stay cool this summer.