Are you looking to replace your entire kitchen cookware set without spending an arm and a leg? Then you cannot go wrong with Duxtop cookware, as this 14 piece set comes complete with everything you will need to triumph in the kitchen every time you cook.
This article is coming especially to those who have induction top kitchens, and also to those who don't as this Tri-Ply Duxtop Induction cookware set will be the perfect solution for just about any avid cook.
There is nothing worse than looking for your favorite pan to use, only to find that it is in the kitchen sink full of food, or has been left in the dishwasher dirty. Wouldn't it be awesome to have a variety of amazing pots and pans to rely on that will all provide you with uniform brilliant results? If consistency, reliability, and great results are what you are looking for when you cook, then stay tuned as this article has been packed full of Duxtop cookware reviews that will help you to see how you can get your hands on one of the best induction cookware models out there.
Are you ready to dive into this Duxtop cookware review? Then let's get started!
Overview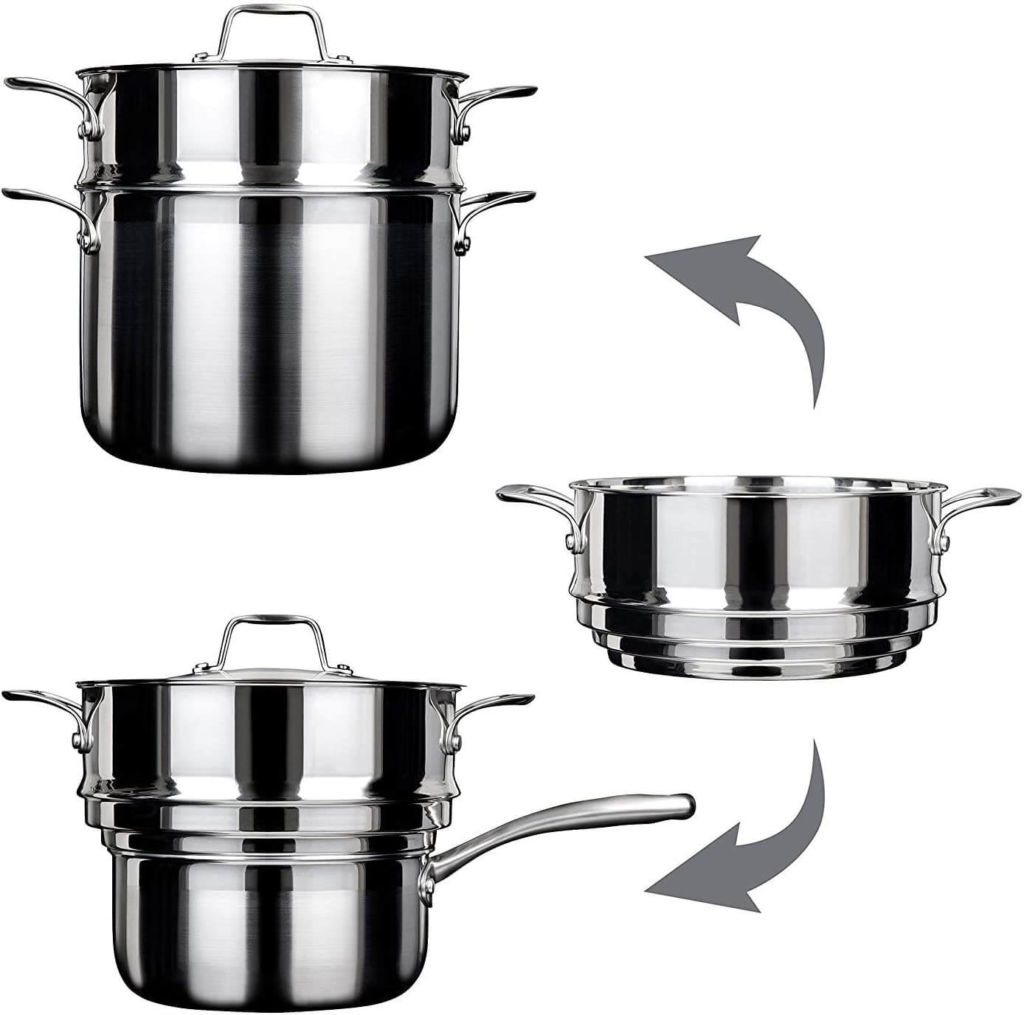 So what are some of the super cool features that await you in this cookware set? Take a look below and all will be revealed!
This set comes complete with everything you will need to cook a variety of dishes for the family to sample this weekend. It includes two frying pans, two saucepans with lids, one stock pot with a lid, one sauté pan with a helper and lid, and one steam basket.
This stainless steel cookware set has been designed to work with any cooking methods including gas, electric, infrared, and especially induction kitchen tops. That's right, this cookware is ideal for use in any kitchen.
All of the handles on this cookware set have been ergonomically designed and prepared with a satin finish that helps to improve the non stick properties of the handles. These non stick handles help the user to get a better grip on the cookware, making it both safer and easier to transport the cookware from hob to hob or around the kitchen.
Pros & Cons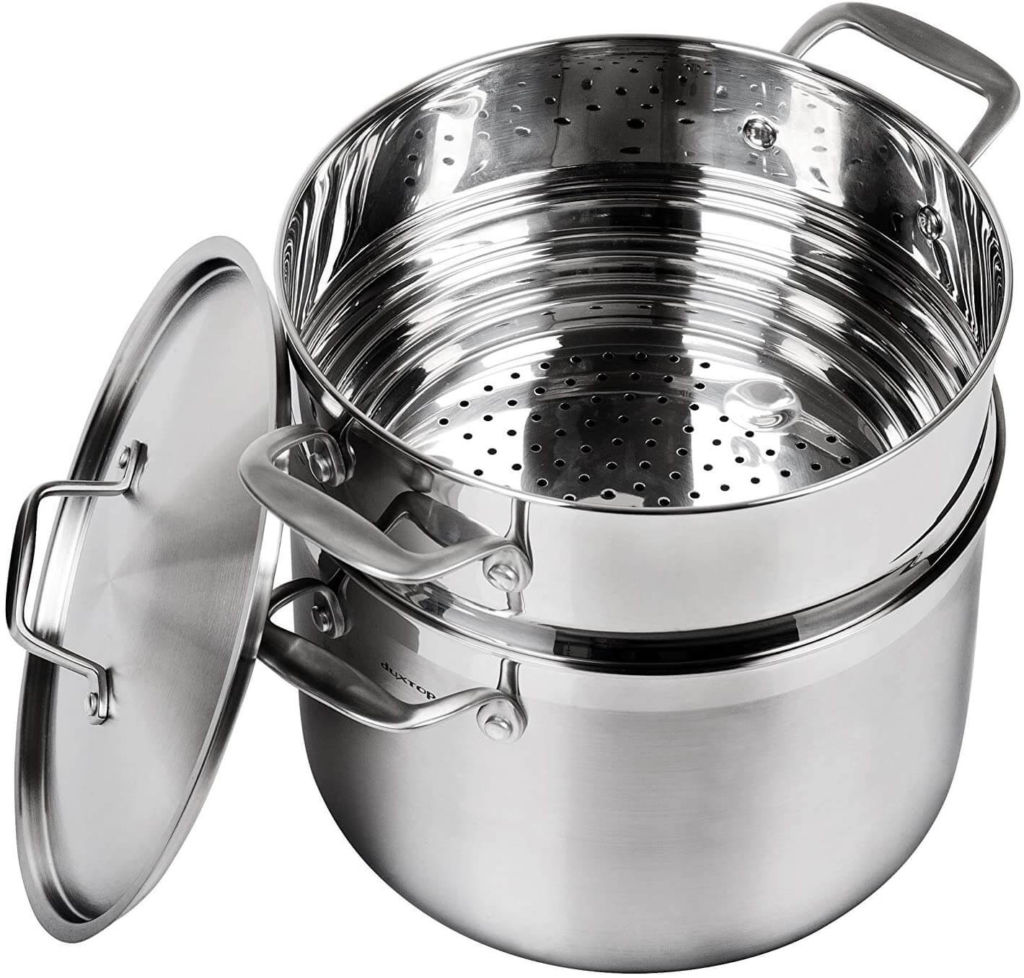 There are so many reasons why we think this Duxtop cookware set is worth investing in. Check out some of them below. This list will also help you to be aware of some of the features that manufacturers do not mention when promoting their stock.
Pros
Another great feature of this cookware is that it is completely dishwasher safe! There is nothing better than taking the load off at the end of the evening and piling everything in the dishwasher to be washed.
This cookware is ideal for transferring straight from your stovetop to the oven as it is oven safe up to 550 degrees Fahrenheit. That's right, there is no more decanting and ovenproof dishes required with this cookware set by Duxtop!
This cookware is even freezer safe so that you can use it for storing your delicious creations to be enjoyed again at a later date.
Cons
This set comes with two frying pans that must be seasoned to make them non stick before using them. If you do not season the pans food will stick and burn on them and is a pain to remove.
Conclusion
If you plan on making meals for large families or enjoy making a variety of dishes for people to sample when preparing for a dinner party, then I am sure you will appreciate having this 14 piece set by Duxtop behind you to help.
Not only does the 14 piece set help you to have more freedom when creating different dishes, but it will also help you to control your portions better, making it easier to cook smaller and larger portions when you need to. The set comes with one 8 inch and one 10 inch frying pan that are ideal for making smaller meals. It also comes with one 1.6 and one 3 quart saucepan that are great for alternating with when cooking smaller and slightly larger dishes.
The set comes with solutions to facilitate healthy eating including the steamer – the ideal solution for steaming a selection of your favorite winter veggies. And the 8 quart stockpot is perfect for brewing together a hearty soup.
So if you are looking for a cookware set that comes complete with everything you will need to cook a whopping meal for the family on any kitchen top, then I am sure you will fall in love with this Duxtop cookware. Why not try adding the set to your basket today?