Table could not be displayed.
Buying a gift for a woman or for mother's day I would say is moderately straight forward. Whether you decide to purchase a spa treatment, chocolate or flowers, you are pretty much sure to succeed. But that is definitely not the case when it comes to buying a father's day gift.

Let's face it, buying a gift for men is just a lot more complicated and when you start looking into gadgets such as watches or cosmetics like perfume, things can start getting a little pricey. And there is really nothing worse than purchasing a tie that he poliety accepts but will never wear or a keychain he will inevitably misplace after two weeks. Maybe you are fed up of the same old "Worlds best dad" mug year in and year out and are looking for something a little more personalized this summer, something that he will find really useful. That is why I am here to  help.

If your dad loves to grill or is passionate about cooking, then he will love the gift ideas mentioned in this article. We have prepared this list especially for dads that are mean cooking machines as it will go into detail on some of the top selling items from the many categories that we cover on our website. That way you will be able to purchase something that dads are really interested in, something that he will love.

This article will help buyers of all ages to find a father's day gift that your dad will be over the moon about, as we have listed the very best school father's day gifts and preschool father's day gifts, for little ones who are looking to show daddy they care. There is something for everyone!
Fathers Day Knife Set Sale
Something that really unites my family is good food. But making a great meal starts with great preparation and there is nothing more frustrating than wanting to cook an excellent meal without having the right tools behind you. So why not treat your dad this father's day to a brand new knife set? That will help him to dice up the most tasty meals this weekend for family and friends to enjoy.
Vestaware Knife Set
Looking for a carving knife set for father's day that looks nice and presentable? This kitchen knife set by Vestaware is a great option.
Features
An 8-inch chef knife
An 8-inch carving knife
An 8-inch bread knife
A 5-inch utility knife
A 3.5-inch paring knife.
I love this knife set as it is ready for just about any occasion. Whether your dad is in need of a knife to carve a roasted turkey on Christmas day, slice some wholemeal bread rolls to fill with bacon and eggs, or simply chop vegetables and core fruit, he will have the perfect knife to do so.

This knife set also comes gift ready as it is displayed on a pivot table swivel holding block so that he can turn, pick and choose his knives as he pleases. The swivel block will also help him to keep all of the knives together and stop him from losing them, and above all, it looks pretty impressive when displayed on the kitchen countertop.

Emojoy Knife Set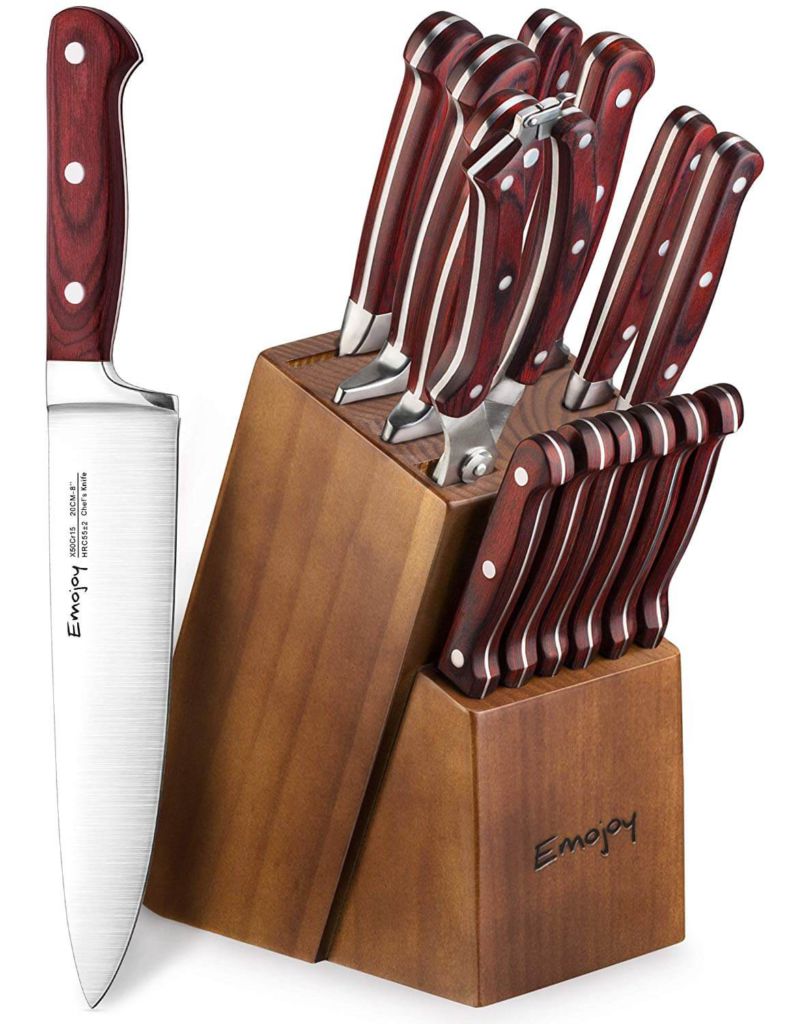 Here is another fantastic knife set, that is a little more rustic looking than the previous one that will fit in with both country style and modern kitchens.
Features
An 8 inch chef knife
An 8 inch slicing knife
An 8 inch Santoku knife
An 8 inch bread knife
A 5 inch utility knife
A 3.5 inch paring knife
Kitchen scissors
Knife sharpener
Six 4.5 inch steak knives
I love this knife set, as not only does it come with a great set of knives, but it also comes with some handy tools, like a knife sharpener and kitchen scissors, so that dad will have everything that he needs on hand when cooking.

The knives themselves and the wooden block are also very stylish and would make a fantastic father's day gift. The Pakkawood handles really give them a classy look, but also make this knife set really hard wearing.

Cangshan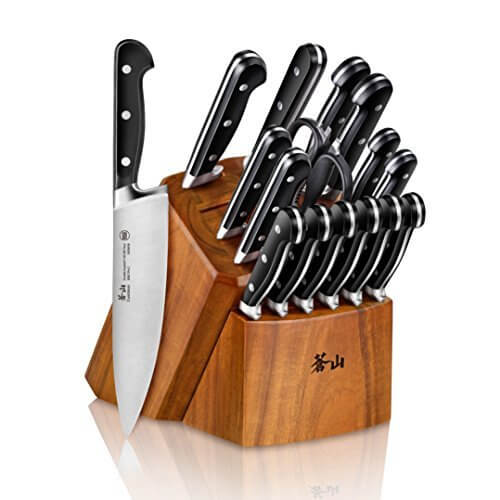 Looking for the perfect gift to really say "thanks" to dad this father's day? If your dad takes things seriously when it comes to the kitchen, then you are in the right place, looking at the very best product that will leave him speechless.
Features
This knife set has been made with high alloy Swedish steel making these knives both hard and extremely durable. These knives have been designed to last, and they do! You can expect to keep this knife set up to 5 times longer than the average knife set on the market. The knives also stay sharper for longer.

These knives are extremely sharp and can be used to perform the most precise cooking tasks. Treat him to the whole set and he will have a knife to chop, dice and slice every meal to perfection!

Fathers Day Cookware Set Sale
Is your dad a bit more of an indoor chef? Or maybe he loves a good barbecue, but let's face it, you can't eat outside everyday. That is why dad will love these cookware sets. There are so many cookware sets on the market, and as you know, when it comes to cookware, things often start to become a little pricey. That is why I have compiled the following list of great cookware makes and models including different pan sets so that you can choose one that will really suit dad.
hOmeLabs Cooking Utensils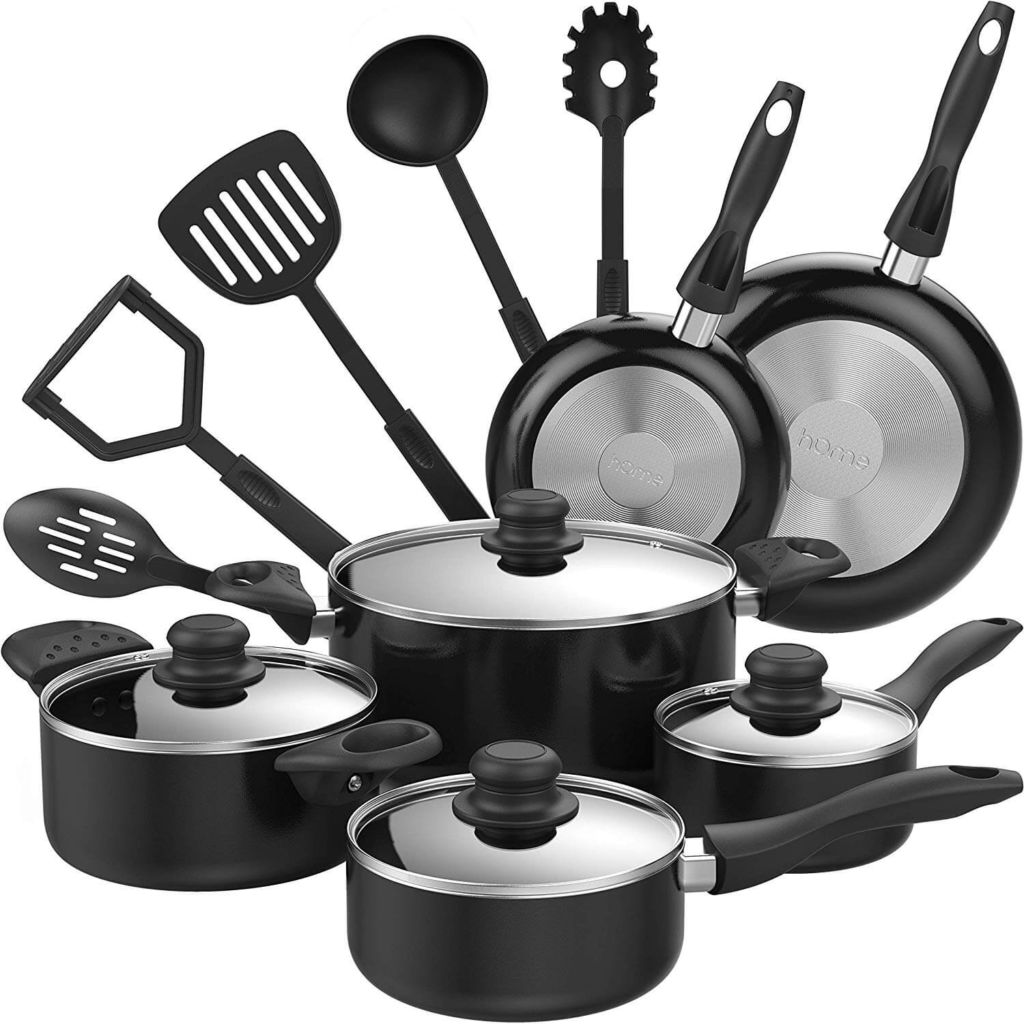 If your dad loves cooking for the family then he will love this 15 piece cookware set by HomeLabs. Not only does it come with a variety of pots and pans, but it also comes with the most useful cooking utensils that will help to get things sizzling in the kitchen this weekend.
Features
Mini 1 quart pot with lid
Mini saute pan
Small 1.3 quart pot with lid
Medium 1,75 quart pot with lid
Large 4,2 quart pot with lid
Large frying pan
Slotted spoon
Slotted spatula
Spaghetti server
Soup ladle
Potato masher
All of the above mentioned utensils and pots and pans have all been coated in a resistant non-stick material which will help to keep everything clean.

Finnhomy Kitchen Pots and Pan Set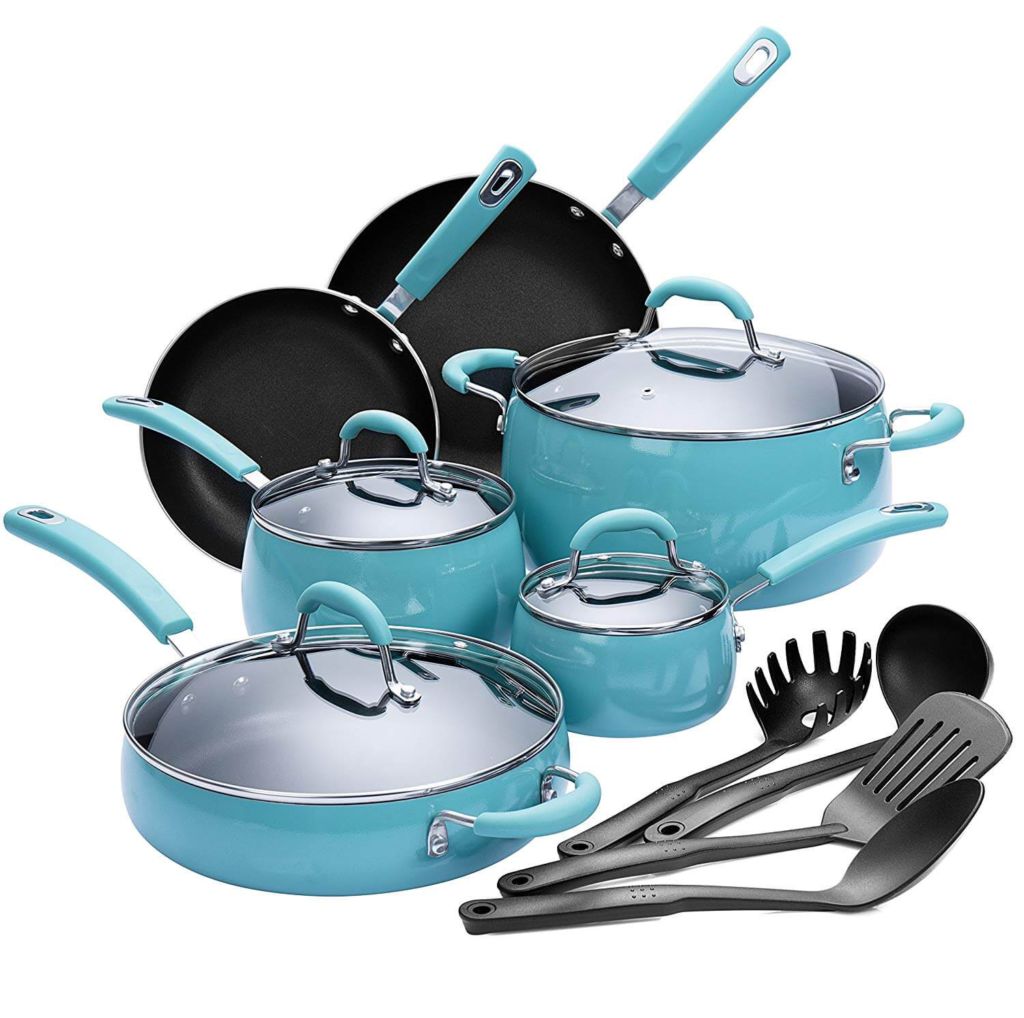 Who said that pots and pans have to be ugly! This cookware set by Finnhomy definitely isn't! I like this set as it comes in a very aesthetically pleasing agave blue, a really unisex color that I think would be a great gift for both mother's day and father's day.
Features
This set is free of PTFE and PFOA coatings, meaning that your family can cook away, without having to worry about harmful fumes filling the air. This pan set has been coated with non-stick, anti abrasion and anti scratch that makes it a dream to clean up. Simply immerse them in warm soapy water and use a non abrasive sponge or cleaning cloth to wipe them over and remove debris and grease. Then towel try using a microfiber cloth to keep the set in the best condition possible.

Calphalon Premier
There are a few features on this Calphalon Primer Space Saving Nonstick set that I really love and think will make a very thoughtful father's day gift. The set has been made with stay cool handles, which means you can ditch the oven glove while cooking hot meals as the handles will remain cool to touch. Don't worry if you don't have a lot of storage space, as while a 15 piece set sounds huge, this cookware set has been designed to stack together in a smaller area, saving 30% on space.
Features
This 15 piece set comes with the following features:
3 frying pans (8, 10 and 12 inches)
2 saucepans (2.5 and 3.5 quart)
4.5 quart soup pan with lid
3 quart saute pan with lid
5 quart sauteuse with lid
8 quart stockpot with lid
Fathers Day Cast Iron Sale
Another great gift for father's day is a brand new cast iron. If your dad loves cooking, he will be bowled over by a brand new cast iron. Here are some of the very best cast irons in the market, also at a great price!
Lodge
Fed up of purchasing the same old father's day presents year after year, only for them to be left in the drawer or packed into the cupboard and forgotten about? Here is a father's day gift that your dad will really put to use. This cast iron skillet has some great features that will make a great gift idea this year.
Features
This skillet can be used to do the following:
Sear
Saute
Bake
Broil
Braise
Fry
Grill
Dad will be able to sear the most tasty steak, fry a batch of crispy potato chips or even braise some succulent chicken thighs. The skillet is made of a resilient cast iron material so that it will last a lifetime. It offers a generous 12 inches of cooking space so that dad can cook for the whole family this weekend.

To keep your skillet in the best condition for longer, wash it with mild soap and warm water to remove debris and grease.

Landhaus Professional Cookware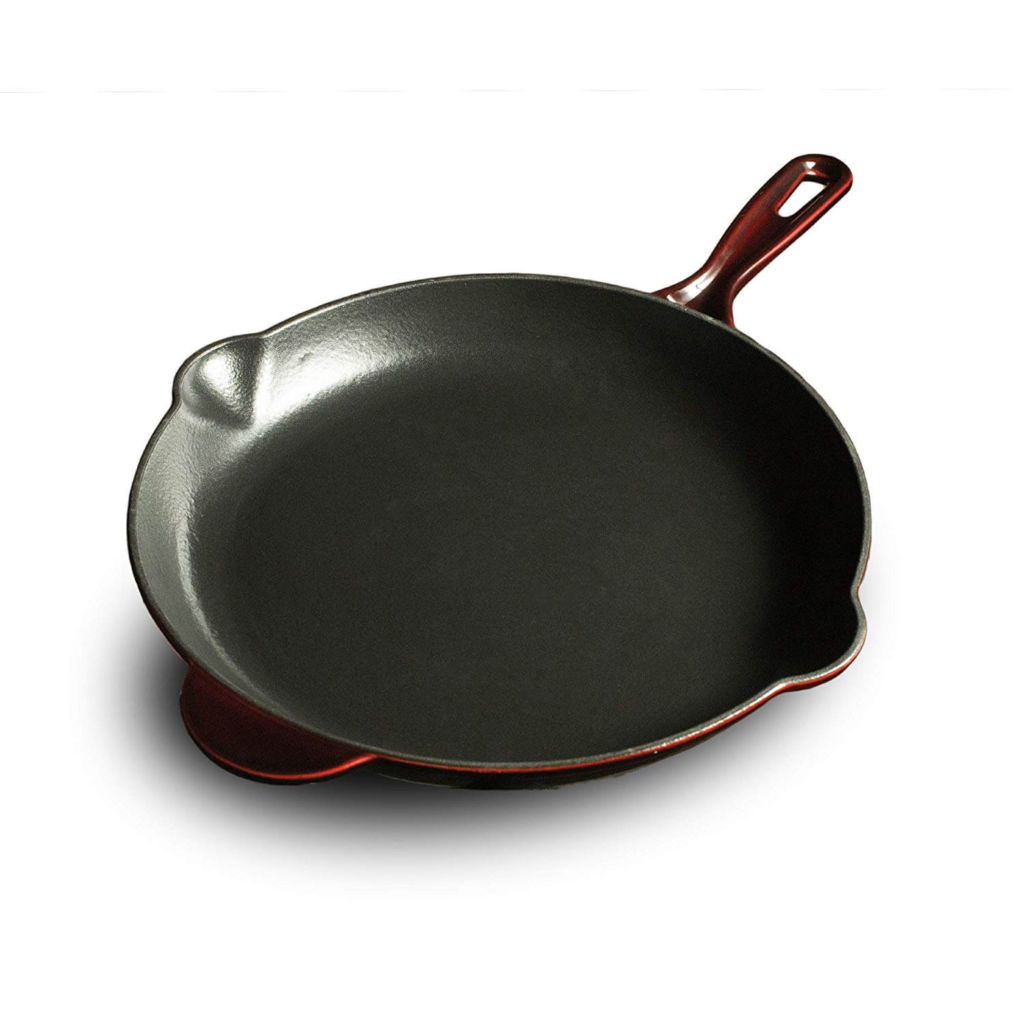 Here is a really flash looking cast iron skillet. The enamel outside of this skillet has a merlot red exterior and a matte black interior, that will look fantastic in your kitchen. Not only is the skillet aesthetically pleasing, but it is also a great item of cookware.
Features
Fed up of scrubbing and soaking your skillet? This Landhaus Professional will put an end to all of that! This skillet has four coats of enamel finish which give it fantastic non stick properties. The enamel also makes it easier to remove food from the pan without it sticking and scraping.

This cast iron skillet can be use with temperatures of up to 450 degrees fahrenheit and is compatible with Gas, Induction, Glass ceramic and Electric stove top.
No matter what your cooking method, this skillet will be perfect for dad to sizzle together the best Sunday dinner your family has tasted.

Le Creuset Skillet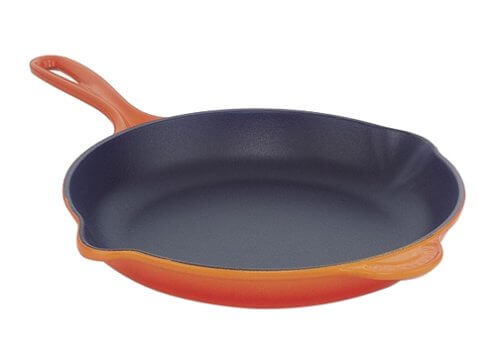 If you think dad's cookware has started to look a little tired, why not treat him to a brand new skillet this father's day? What I love about this skillet by Le Creuset is that it has been made with a durable satin black enamel interior and an enamel exterior which helps to protect it from chipping and cracking, keeping it in tip top condition for longer.
Features
This skillet has a large 11-¾ inch cooking space, plenty of room for dad to prepare something for the whole family this weekend. It is perfect for frying, baking, slow cooking and searing, so that he can follow every recipe to the T.

Top 18 Reviewed Fathers Day Gift Ideas
Times are not always easy, and while we always want to give our family members the very best, we may not always have loads of cash to splash on father's day, especially with the summer coming up and bearing in mind all of the expenses that come with the summer vacations. That is why this article has been divided into sections. The first section contains the most affordable father's day grill and cooking gift ideas, the second contains more middle of the range gift ideas and the final section contains the absolute best father's day presents available this 2020.
Amongst these father's day gift ideas you will find the most innovative father's day gift ideas from kids, teens, adults and everything in between. Choose your pricing tier and then review the very best grilling and cooking gift ideas.
Fathers Day Grill Accessory Sale
Looking for some great grilling, smoking and barbecuing accessories? Have a look at the following sale items that include some really handy bbq utensil sets. Equip your father with everything he needs to create a sizzlingly super barbecue this summer.
BETIMESYU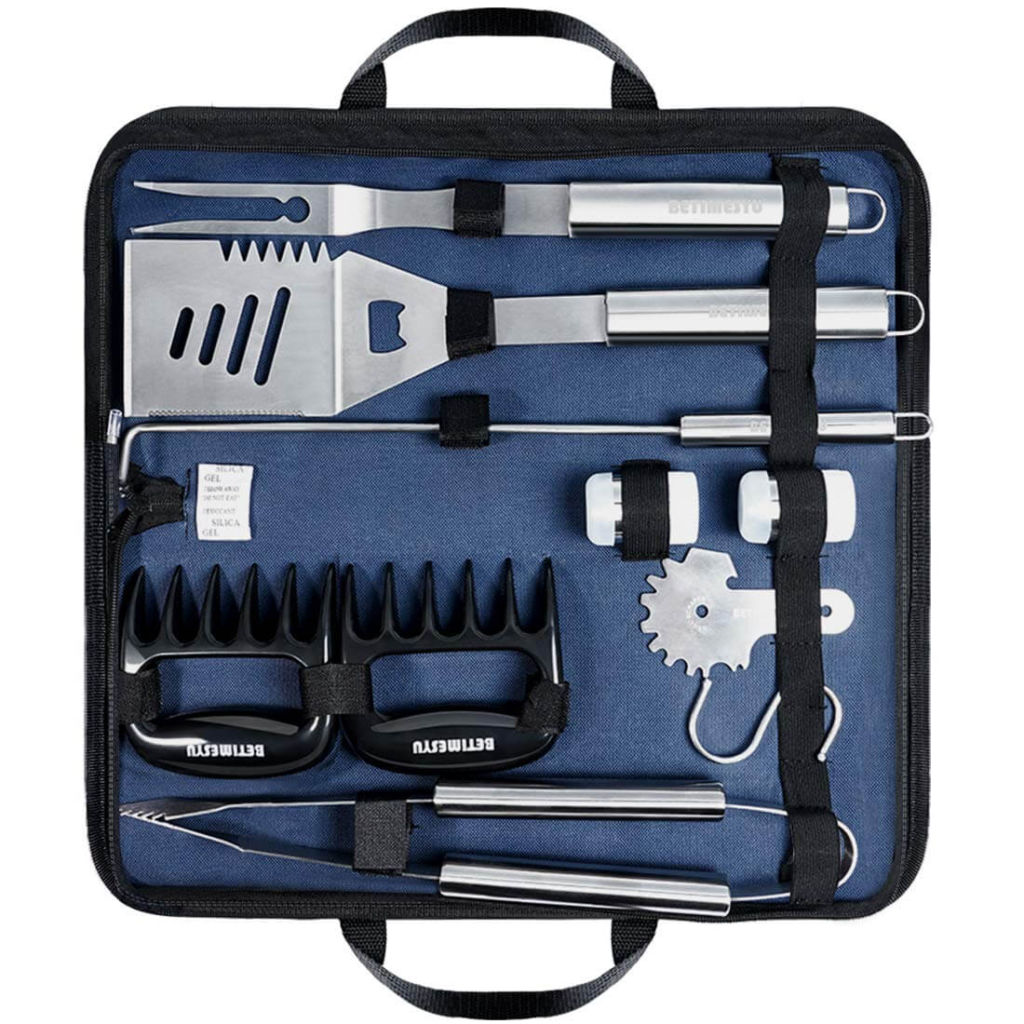 This is a great gift for dad as it comes with the most essential tools for any grilling and barbecue fanatic. It comes with a 10 piece set, including everything you need to whip together a fantastic Sunday lunch.
Features
It comes with 1 spatula, 1 tong, 1 fork, 1 pigtail flipper, 1 barbecue grill cleaner, 1 S-hook, 2 meat claws ,2 pepper bottles, 1 Storage bag
The different tools are really handy and will make it easier for dad to prepare the most delicious barbecued meats. The meat claws help to shred meat, preparing the perfect shredded pork and the tongs and spatula have heat regulating handles that will stay cool while you cook on high temperatures.

What I love the most about this set is that it all comes wrapped up neatly together in one handy storage case, so that you can keep it all together and so that it can easily be transported and taken in the car.

Fed up of staring at a dirty grill? The good news is that you will not have to for much longer as this BBQ tools Stainless Steel set comes with a heavy duty grill cleaner, making it easier to keep squeaky clean after use.

Alpha Grillers
Would you like to treat your dad to a high quality set of barbecue grilling tools? If dad originally purchased his barbecuing tools from a bargain bucket at a thrift store, the chances are that they are not in the best condition. Cheap barbecue tools sets are often flimsy and sadly bend and rust over time, so why not treat him to a luxury set that will really last? He may be quite attached to his old tools, but he will never look back when he sees just how swanky this Alpha Grillers Heavy Duty BBQ Grilling tools set it.
Features
Why have a whole drawer full of rather poor quality tools when you can have just a few, quality items that have been designed to last a lifetime? This set comes with the following BBQ essentials:
Spatula
Fork
Basting brush
Tongs
The tools have contoured rubber grips that make them easier to grasp and safer to cook with.This set is made of completely solid stainless steel, they feel firm to grasp and certain tools such as the tongs come with a spring loaded hinge, making cooking easier. They weigh an extremely sturdy 2.5 pounds and are far more heavy duty than most tools on the market.

Grillaholics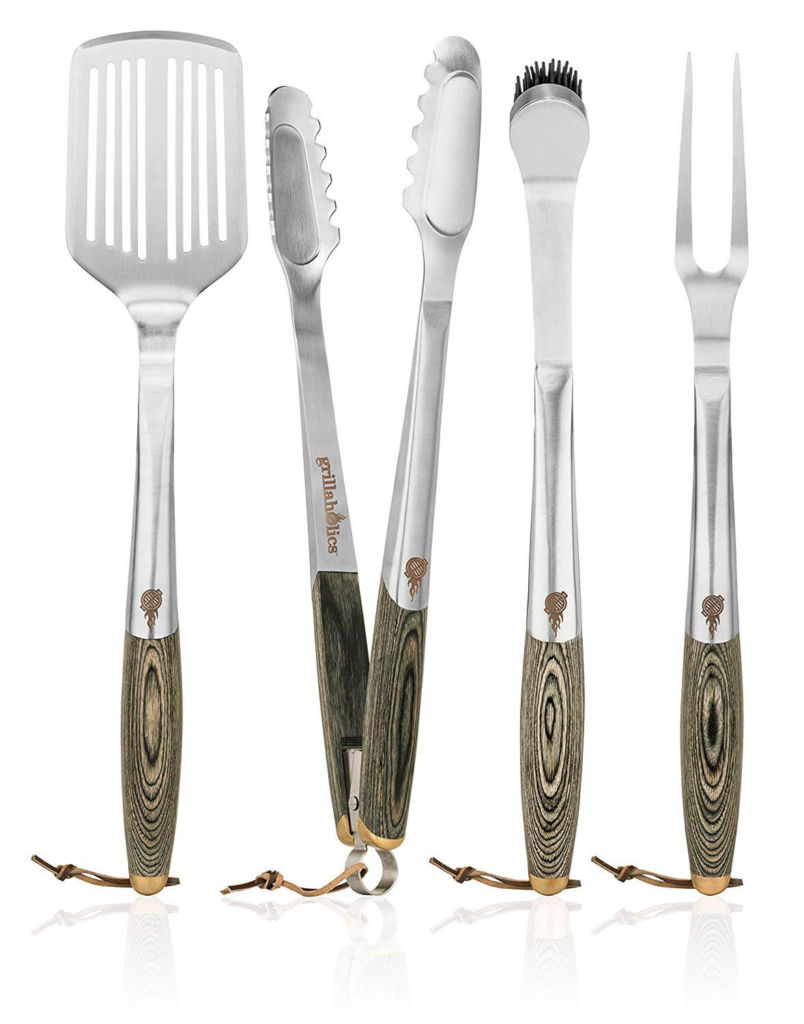 This Grillaholics premium 4 piece barbecue utensils set is perfect for dad. It is not just any old barbecue grilling set, as this grilling set is loaded with style. Some of the features are really fancy, that I think will bring dad into a whole new grilling league.
Features
This set just screams luxury. Your dad will be besides himself when he gets a hold of the beautifully brushed stainless steel tools, the polish Pakkawood handles with brass accents and hard wearing leather straps, making them convenient for him to hang anywhere around the kitchen or slide into a drawer or cupboard. Or how about keeping them in their original container, as this set comes with a fantastically premium artisan crafted wooden box designed just for dads. This box is polished and gift ready, saving you time and money on purchasing wrapping paper, pop it in a gift bag and you will be good to go!

This set comes with a BBQ Meat Fork, Grilling Spatula, Grill Tongs, Basting Brush
That is everything dad will need to cook up a storm in the backyard this weekend!

Fathers Day Blender Sale
Maybe your dad isn't too much of a BBQ fan, or maybe he's already kitted himself out with a brand new barbecue accessory set, but what he could really use is a new blender. I've got you covered! Have a look at some of the best blenders on the market that will make the perfect, practical father's day present.
H HUKOER Macaron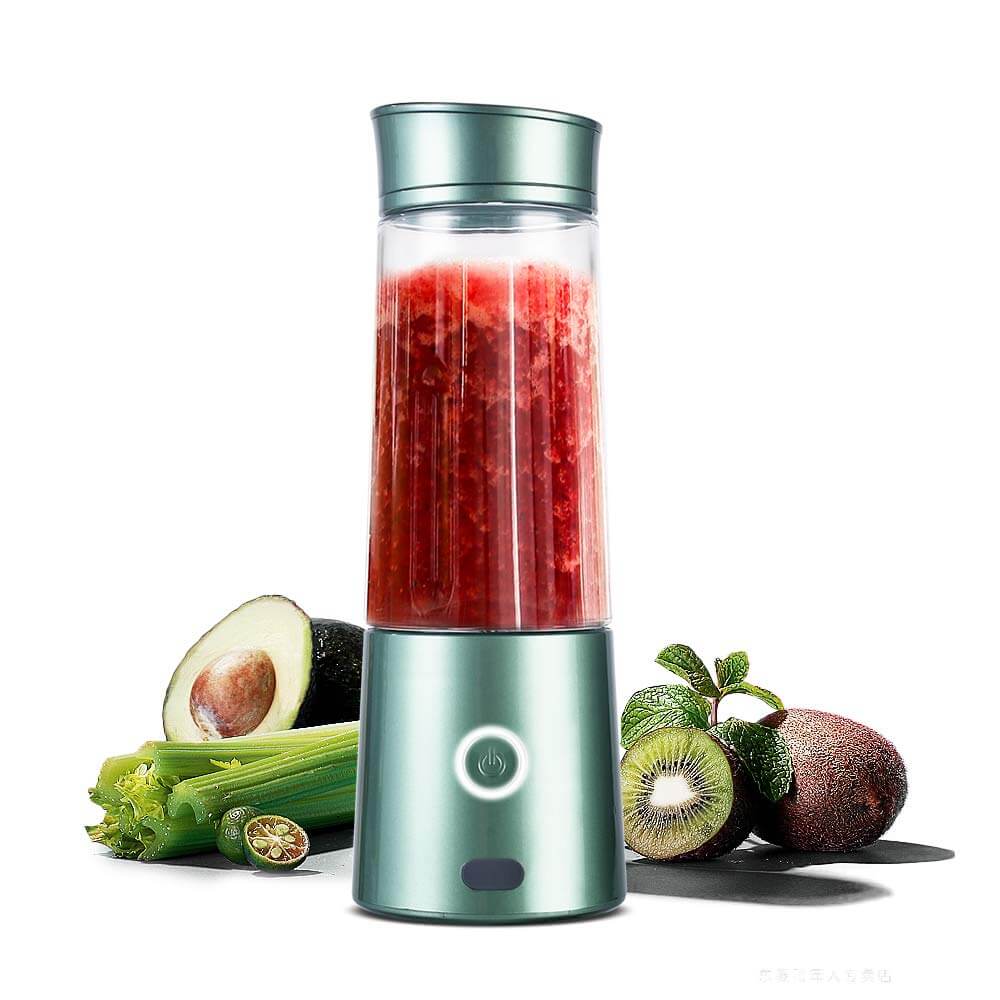 When you think about the word blender, something big and bulky that permanently lives on your kitchen countertop may come to mind, but does that really have to be the case? Here is a fantastic portable blender, that will be a great father's day present. It is perfect for dad to pick up and use even on the go. It comes with a rechargeable battery so that this blender can be taken to work and back to make super fresh smoothies for lunch in an instant.
Features
If your dad is on a new health craze, he will love this portable blender by H HUKOER. Let's face it, everyone loves a banana smoothie, but it is not quite so appetizing a few hours later when it has started going brown, that is why a smoothie made right when you want it is so much more appealing, and that is where this portable blender comes in. Instead of having to put up with slightly funny-colored smoothies at lunch time, treat dad to the freshest smoothies he can whiz together while in the breakroom at work!

Don't worry, this blender won't load his bag down as it only weighs 1.1 lbs! And it definitely won't be a nuisance at the office, as the noise levels of this blender are below 32db(A) which is quieter than a normal speaking voice! Now dad can use his blender with confidence.  

Ninja
Does your dad love a good ol' homemade smoothie, a frozen drink or homemade ice cream? Then this blender will be right up his street. This super strong blender cuts through ice and other tough ingredients such as nuts and seeds.
Features
This smart screen blender by Ninja comes with the following blending options:
Smoothie
Puree
Frozen Drink
Ice Cream
These preset options will help dad out a bit in the kitchen as he can simply pop the food in, press the pre-set button and then forget about it, as the blender will turn itself off when finished. It also comes with low, high and pulse settings that will blitz his ingredients to the consistency that he prefers. These options are all displayed on the front of the blender as part of the touch screen, which can easily be wiped down using a warm, damp, soapy cleaning cloth. The pulse option will help with the clean up. Simply fill the blender with warm soapy water and the hold down the pulse setting for a few seconds, then rinse and dry with a microfiber cloth or leave to air dry and store.

Vitamix Professional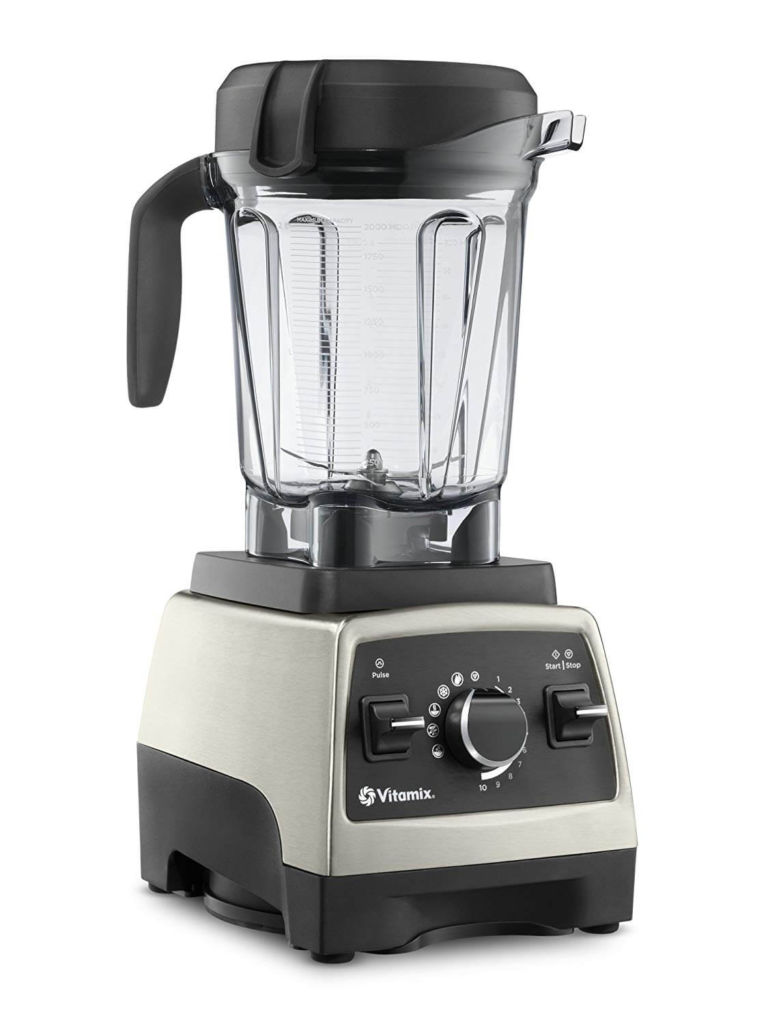 If your dad loves making smoothies, soups, purees or just about anything with the blender, then he will fall in love with this Vitamix Professional Series model. With this model, you are in control as it comes with 10 blending speeds so that he can really made recipe perfect meals, every time.
Features
This blender comes with the following programmed settings that make cooking a whole lot easier:
Smoothies
Frozen Dessert
Soup
Puree
Fancy a glass of dads famous strawberry and blueberry smoothie? Or what about a frozen dessert? How about a delicious cream of chicken soup on colder days or homemade hummus or tomato puree? You will be glad to know that this blender does it all, and with the programmed settings, all you need to do is pop the food in, place the lid on, then press the relevant preset button, sit back and relax! The blender will do all of the work!

Does your father like having guests over and enjoy cooking for the whole family? Then this blender will be his right hand man as it has a 64 ounce container, the perfect size for him to whisk together something scrumptious for the whole family to tuck in.

Fathers Day Grill Sale
Fancy going the full hog this father's day? Then how about giving dad the present he will never forget? He will love a fancy new grill. There are so many makes and models of grills available to purchase, that it can be difficult to know which to purchase. So have a look at the following guide on the very best grills on the market, look carefully at the specifications to make sure that you choose a grill that will do everything he needs it to.

Weber
One of the best father's day gifts would definitely be a brand new grill. And what could be better than a new grill… how about a new portable grill? That is why I love this Weber 10020 Smokey Joe portable grill. It has 14 inches of portable wonders that your father will be over the moon about.
Features
It can hold up to five burgers and can be transported in the back of the car to just about anywhere. Your dad will be able to enjoy the company of this brand new grill when out camping, or simply on days out with friends.

Don't worry, this grill won't make your father throw his back out, as it is extremely lightweight and easy to transport. Now the barbecue never has to stop, meaning tasty food can be enjoyed, whatever the occasion! Now that is definitely something that is worth investing in!

Weber Original Kettle Grill
Does your dad love grilling barbecued meats in the summer, but can't stand the pesky clean up at the end? Maybe he has been put off cooking up some sizzling summer burgers because of the thought of having to scrub the grill down afterwards. Let's face it, the most tedious part about a barbecue is definitely the cleaning up afterwards. That is why this Weber Original Kettle Premium charcoal grill has been designed to help. This grill comes with a high capacity ash catcher that can easily be emptied into the trash, greatly assisting the cleaning up process.
Features
Another great feature on this grill is the stay cool handle. Burning your hand on a grill handle when trying to remove the lid is no fun, and it can be annoying to have to keep using an oven glove or a tea towel to do so, that is why this grills' handy feature really tickles my fancy.

Weber 46110001 Gas Grill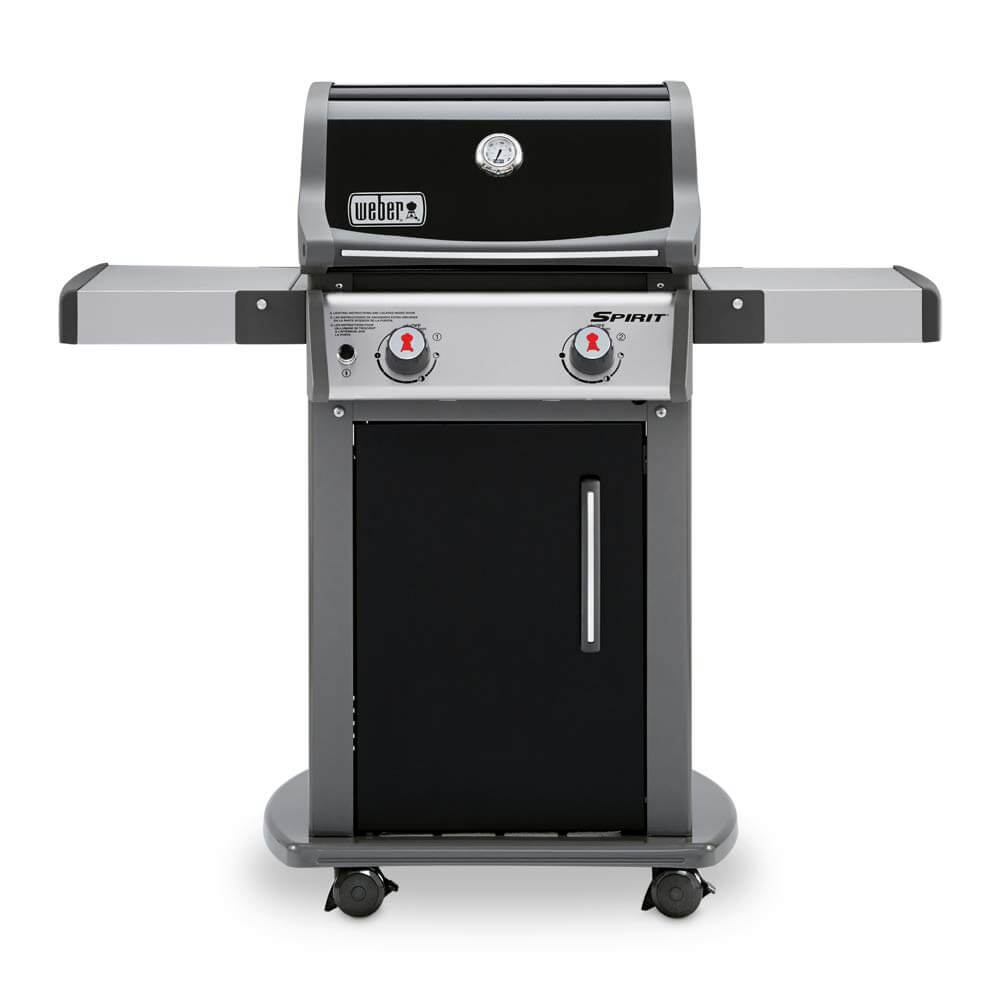 Looking for a new grill for dad but you don't want it to be an eyesore in the garden? Then this grill by Weber has got your back. This grill is very compact in size so it can easily be tucked into a corner in the backyard or even on the balcony of an apartment.
Features
Is your father renowned for losing his keys, his glasses or just about anything in his possession? Then this grill was created for him. If your dad is anything like mine then he is always losing things, including his grilling tools. That is why I love this model as it comes with six handy hooks for you to place your tools on. That means his tools will always be on hand when he needs them, as it can be rather annoying when you have to search high and low for your tongs or spatula knowing that your meat has just reached its perfect browning stage.

Conclusion
So it can be tricky to find something that your dad will like for father's day, but if he loves to cook in the kitchen or is a real barbecue fanatic, then he will adore any of the gift ideas mentioned on this page.

If you are looking for a more economic but high quality gift, try searching for a barbecue utensils kit, something that dad will find really useful to keep all of his barbecuing tools together. Or you could purchase the very best portable smoothie maker or blender.

If you are looking to splash a little cash but not break the budget completely, have a look at some of the higher end blenders or portable grills, that he will love to move around the backyard or take away on a camping weekend with friends and family.

Perhaps you are looking for the world's best father's day present. Then I would recommend a knife set, a cookware set or a kitchen skillet that your dad will really be taken aback by. He will love the variety that comes with a knife or cookware set as there really is a utensil, a pot or pan for every occasion included in the mix.

So go ahead and really make him smile this father's day!