There is nothing more satisfying than whacking your backyard smoker on high and placing well marinated slabs of high quality meat onto the racks to be cooked. With a MASTERBUILT 20071117 smoker by your side, doing so will always be an exciting experience. 
MASTERBUILT Smoker
Are you looking for a brand new smoker? If you answered yes, then I am sure you are after the best value for your money smoker that will heat up quickly and help you achieve some tasty results for your family and friends to tuck into.
So, what is the MASTERBUILT 2007 1117 30" digital electric smoker all about? What features does the 20071117 come with and what are consumers saying about this model? 
Throughout the course of this article, you will be able to find out the answers to these questions and more via an extensive overview of the product and all its specifications and a helpful list of pros and cons which will help you to understand some of the best features on this MASTERBUILT 20071117 30" digital electric smoker and also see which features consumers thought could use a little tweaking.

MASTERBUILT 20071117 Review
So, if you are ready to get to know more about this fantastic digital electric smoker, let's jump straight to it!
Overview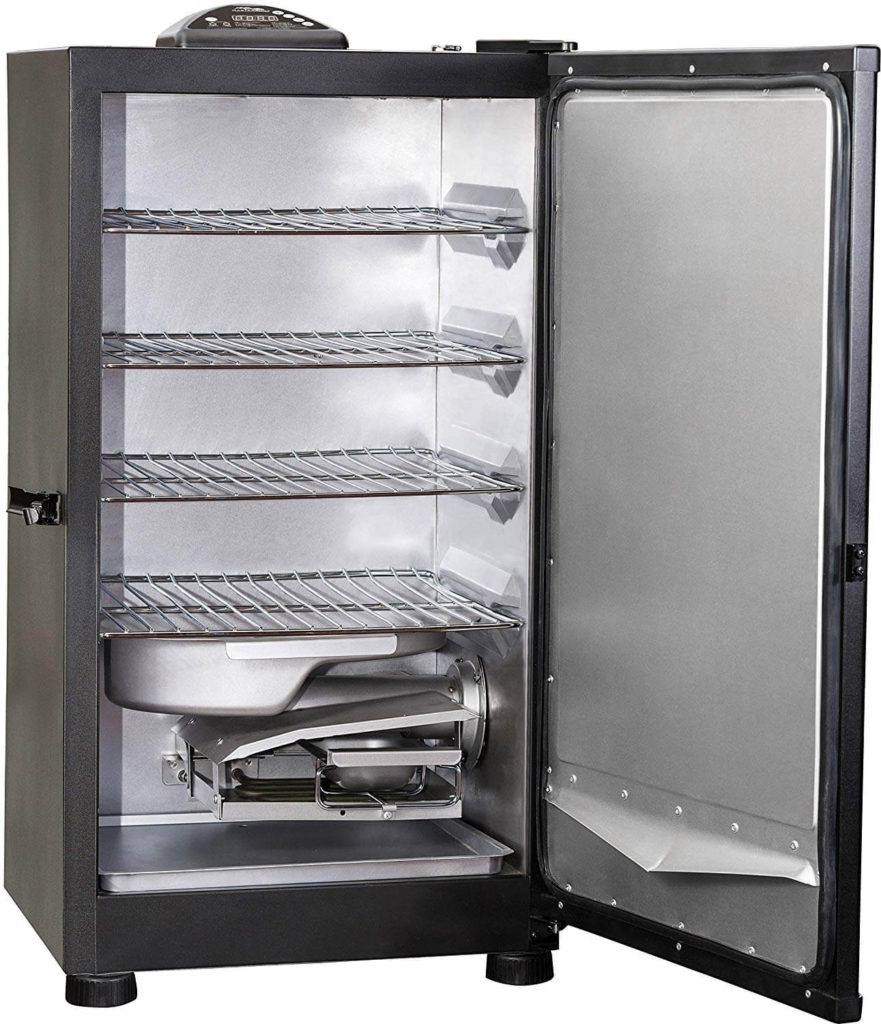 Before purchasing the MASTERBUILT 20071117 smoker, I am sure you would like to find out some of the key features this model has got to offer. Take a look at the following list of features that I am sure you will be more than impressed by:
Features
Well insulated. The smoker has a fully insulated body that helps to pack in the heat and accelerate internal temperatures fast. The well insulated body also helps to maintain and regulate temperatures better and requires less frequent refueling. This will help you to save time and money on restocking wood chips.
Smoking racks. This MASTERBUILT smoker comes with four chrome coated smoking racks that can be used to place your best cuts of meat and fish onto. The variety of height variations allow you to experiment with different intensities of smoking.
Easy wood chip insertion. One of the most handy features on the smoker is the side wood chip loading system which will permit you to reload wood chips into the smoker without having to open the front door. The use of a wood chip slot helps to maintain constant temperatures in your smoker and will also help your food to cook at a faster pace and more evenly.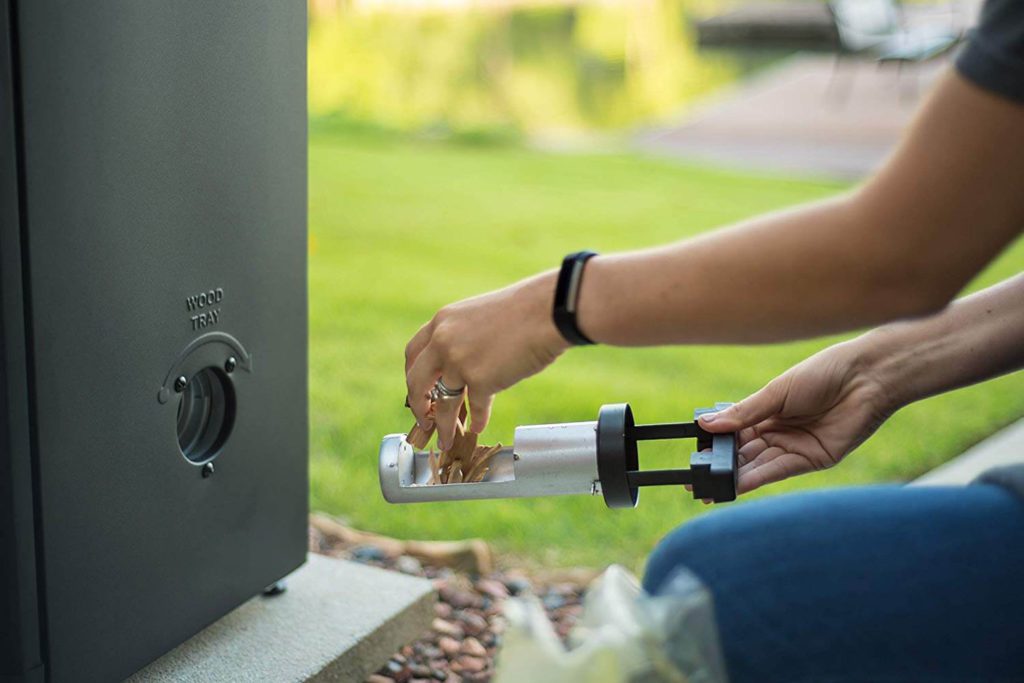 Pros & Cons
So what are some of the pros and cons of this MASTERBUILT 20071117 smoker? What are some of the key features that consumers really fall in love with on this model and what are the ones that they think could use some fine tuning? Find out what everyone is saying about this model below!
Pros
Steel build. The MASTERBUILT 20071117 smoker has been designed from steel, making it a highly robust and solid smoker. The steel build helps to protect the smoker from the elements. Even when exposed to direct sunlight it maintains its polished black exterior.
Automatic shutdown. Never worry about your electrical appliances overheating again thanks to the automatic shutdown programmed into this smoker.
Full temperature scale. The smoker can be heated anywhere from 100 to 275 degrees Fahrenheit, displaying a full temperature scale, helping you to turn up the heat as necessary or cook on low when smoking vegetables and fish.
Cons
Moving the smoker. It is good to bear in mind the fact that the smoker measures 30 x 20 x 20 inches and weighs 45.9 pounds, so it is particularly bulky and awkward to move around. The smoker does not have wheels that would facilitate transporting it so it is best kept in one place.
Conclusion
With so many different makes and models of smokers on the market, how can you be sure that the MASTERBUILT 20071117 30" digital electric smoker is just the one for you? If you are looking for a smoker with a robust steel build, a well insulated body that will lock in flavors and high temperatures, a wide temperature scale, four chrome plated smoking racks, the most up to date overheating shutdown technology and a convenient chip insertion tray, then I am sure the MASTERBUILT smoker is the one for you. 
You will be nothing but impressed by this smoker as it will assist you not only with making a fabulous meal but will allow you to smoke a great quantity of meat at once thanks to its large capacity and various smoking racks.
With this smoker, you will easily be able to cook something scrumptious for the whole family to enjoy without having to put on endless batches of food. Why do it in stages when you can get it all cooked in one?
The final and most important step is purchasing your smoker. So if you feel satisfied with the look and specifications of this product (which I am sure you do) add a MASTERBUILT 20071117 smoker to your shopping basket today!