Are you looking for a brand new Smokepro XT pellet grill but are keen to find out a little more about the model before committing to a purchase? Then you have arrived at the right place as in this article, you will be able to find complete Camp Chef pellet grill reviews that will explain everything you need to know about this unit.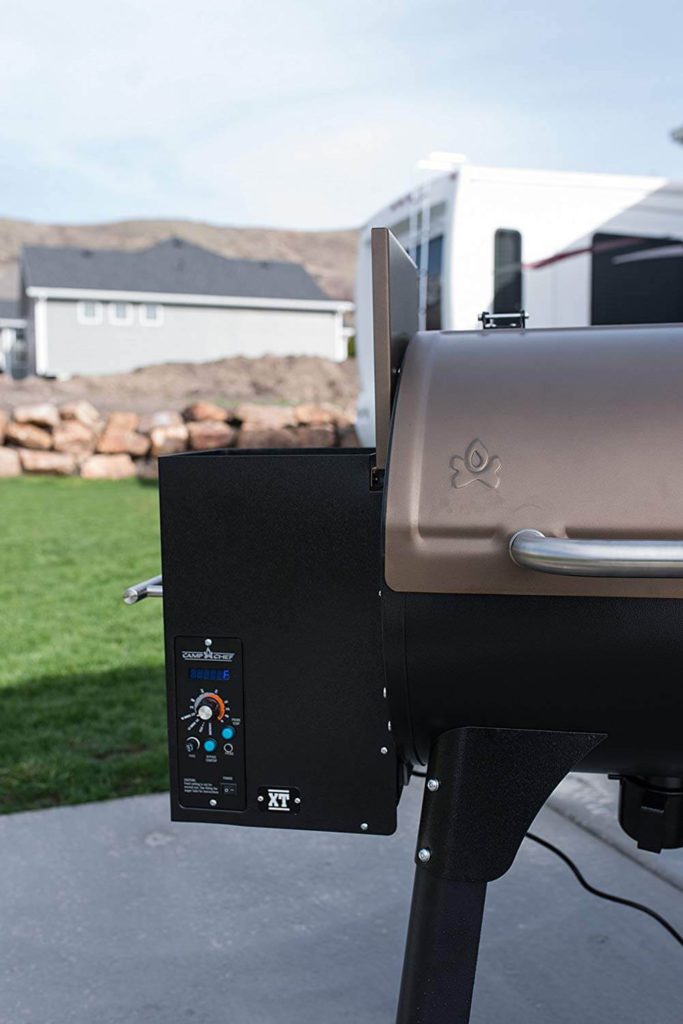 Camp Chef XT
The Camp Chef XT is a professional looking grill that is easy to use, making this a great option for both first time grill buyers and for those with more barbecue operating experience under their belt.
This article will go into more detail about the Camp Chef Smokepro XT including information on its size, the different cooking methods it can be used to perform, and the materials that it is made up of. That's right, you will be able to read a full review explaining the features of this grill. 

Camp Chef XT Review
All of this and more awaits you in this complete Camp Chef review, so let's get started!
Overview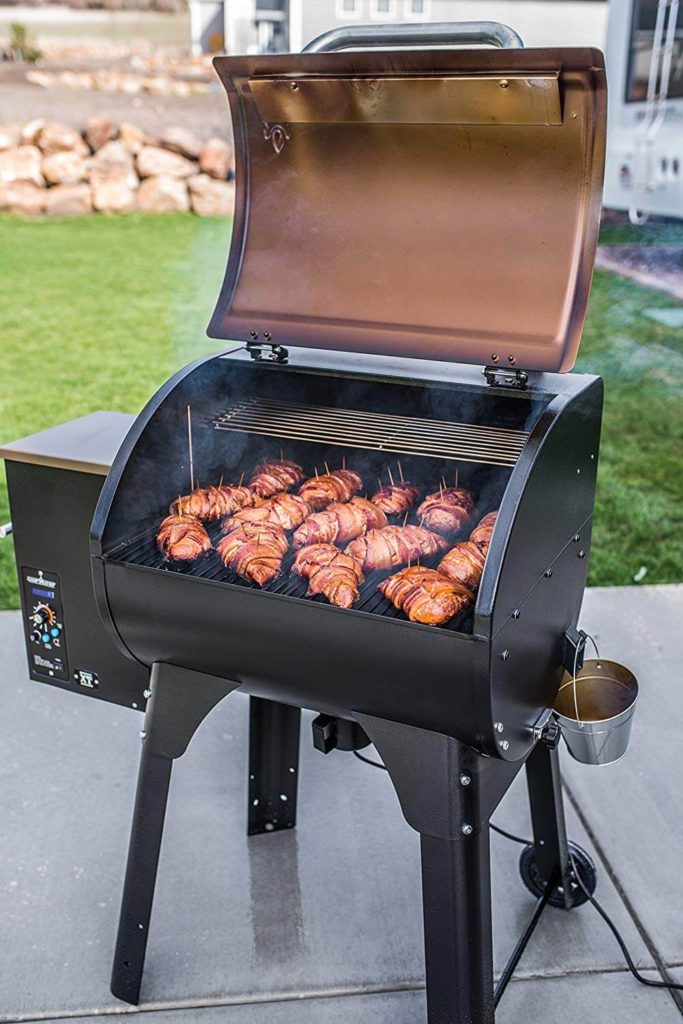 Before signing on the dotted line and purchasing a Camp Chef grill, I am sure you are keen to find out some more information about how the unit works. Take a look below and see for yourself. 
Features
This grill has a wide temperature gauge, starting at 160 degrees Fahrenheit and going up to a soaring 500 degrees Fahrenheit. These temperatures are ideal for anything between light and controlled smoking on delicate cuts of fish and vegetables to heavy grilling on large cuts of beef.
The Camp Chef XT comes on two wheels that facilitate moving this grill around. The wheels make this grill an ideal choice for a tailgating or camping companion. 
This smoker has a nifty side table on the left hand side of the unit that is ideal for resting cooking tools or trays of meat on. There is nothing handier when cooking than being able to have your cooking utensils at arms reach, and this Camp Chef XT will give you just the freedom and freehand that you need.
Another useful feature is the ash out tray which helps to keep all of the debris and ash from the grill in one place, ready to be emptied instead of falling scattered over the entire grill.
Pros & Cons 
Are you ready to find out what everyone has been saying about this Smokepro grill?
Then I am sure you will want to have a read of the following list of pros and cons that will tell you more about the positives and negatives about this grill from our point of view. Let's jump right in.
Pros
This grill has been designed with Smart Smoke Technology that will automatically maintain the internal temperature that you set. That means there will be no need for you to stand babysitting the grill. You can literally leave the grill to take care of itself!
Are you planning a barbecue for the whole family to tuck into? Not a problem! This smoker has a total cooking area that measures 440 square inches – talk about plenty of room for you to grill some of the tastiest barbecued bites on! Scrummy!
Cons
The only slight issue with this smoker is that it is a rather expensive model. It does, however, come with a wide temperature range, a side shelf, and an easy to clean ash out tray that I think truly make this smoker worth every penny you will spend on it.
Conclusion
There are plenty of superb grills on the market, but it is important to have a good picture in mind of what a great grill is for you so that you can streamline your search. With so many fantastic grills available for purchase from what seems like an endless number of internet sites, you can afford to be a little ruthless when narrowing down your search. Once you have selected the specifications that are essential for you to find in your next grill, write them down.

The Camp Chef XT grill is perfect for those who are looking for the following:

A grill with a handy side shelf.
A grill that comes on wheels for easy transportation.
A grill that will regulate its temperatures, and stick to the one it was set at without fluctuating.
A grill with an ash out tray that will keep the unit clean on the outside. 
A grill with a large cooking space that will assist you in making something brilliant for the whole family to sample.
If any of the above mentioned facets are mentioned in your list, you should definitely consider the Camp Chef as an awesome option for you. Give it a whirl!