Cooking takes time and energy that you may not have to spare as a student. It is easy to resort to eating ramen noodles but a steady diet of them won't give you the energy you need to cope with classes and assignments. 
With some handy appliances and a few good recipes, you can turn out some delicious, healthy meals quickly in your dorm. You may not be able to use a full-sized stove or oven but there are several smaller appliances that can make your life much easier and allow you to eat more healthily and creatively.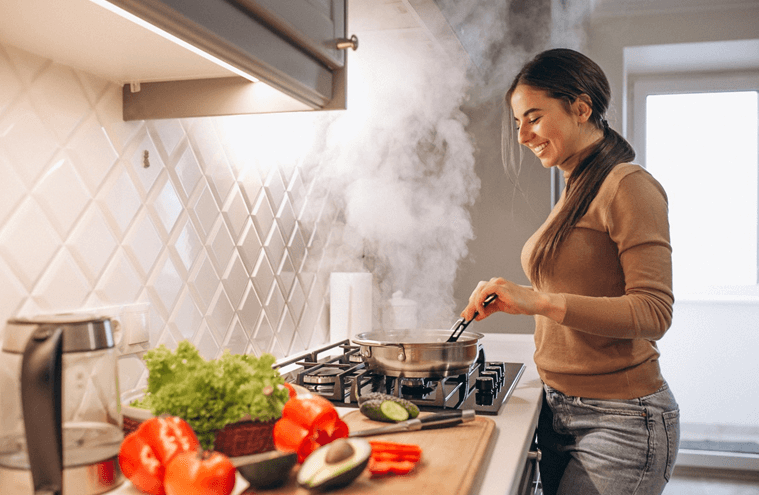 1. Slow cooker
Think about coming home after a full day of lectures and tucking into some slow-cooked meat and veggies. This is possible when you have a slow cooker. It allows you to create healthy, convenient, tasty meals that remind you of home. 
Just pop some meat, potatoes and veggies into the pot before you leave for classes and you will smell the amazing aroma when you return. Cook ribs, soups, stews and much more on autopilot.
These recipes for slow cooker meals are perfect for students on a budget. A slow-cooker is big enough for you to cook several meals at a time. Enjoy your healthy meal and freeze the rest. 
It is also easy to clean up afterwards when you use only one pot. 
Isn't that so easy and amazing? Affordability, greatness and easiness are the benefits you will definitely like. Apart from that, a slow cooker saves you much time you might need to prepare for classes. If you struggle with some of them, you can find help at Edubirdie. Try it and you are sure to be glad about your decision. 
2. Toaster oven
A toaster oven can cook just about anything you can cook in a regular oven as long as you use a small enough pan. It is also more energy-efficient than a large oven and browns and crisps food in a way that a microwave can't. Grill chicken, bake sweet potatoes, roast baby potatoes, bake muffins and much more in your toaster oven. 
For an easy pizza, top a pita with pasta sauce, cheese and your favorite toppings, slide it on to a baking sheet and bake until the cheese is bubbly. If you're wondering just how versatile your toaster oven can be, here are 13 ways to put it to good use. 
3. Rice Cooker
A rice cooker not only gives you an easy way to cook rice but you can also use it to prepare lentils, beans, risotto, and oatmeal. You may need to experiment a little to figure out the exact proportions and time for different ingredients. 
Some rice cookers have a porridge setting and you can use one part oats to three parts water to make oatmeal. Soak the oats overnight and then turn the cooker on in the morning to cook the oats while you're getting ready. 
You can add any flavorings you like – nuts, seeds, honey, fruit or cinnamon. By using the low heat setting on the rice cooker, you can also simmer bean soups and stews. It is even possible to make Frittata.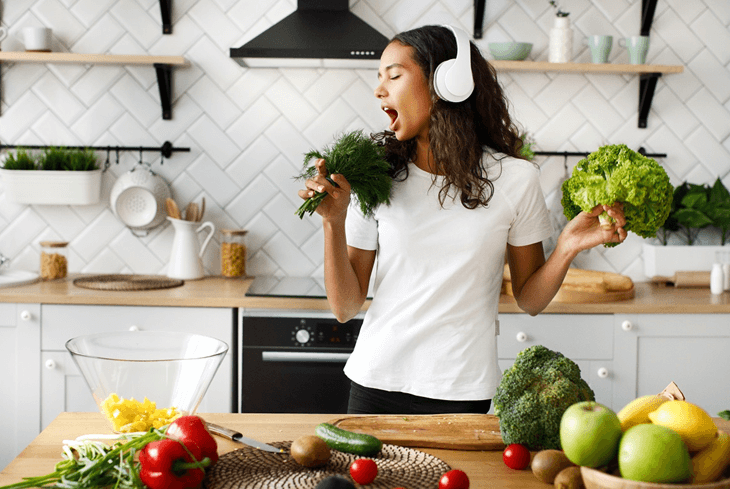 4. A cross grill
The cross grill is a cross between a sandwich maker and an indoor grill. It allows you to prepare tasty, easy-to-make meals in minutes. You can grill just about anything from grilled tomatoes, peppers and other veggies to steak, burgers and sausages. 
Check out these easy recipes you can make, such as chicken quesadillas and bacon and cheese sandwiches. The sloped grilling surface means the fat drips off into a drip tray instead of landing up on your plate. The grilling process is quick and the temperature stays consistent. 
The grill plates are also easy to clean and even a day old sticky marinade will come right off. When cooking for one or two people, this grill may be all that you will ever need to whip up healthy, tasty meals quickly. 
5. Coffee maker
As a college student, being able to brew coffee at any hour of the day or night is a great advantage. However, it is possible to use a coffee maker for more than just making coffee. It is easy to heat up a grilled cheese sandwich on the burner and boil eggs in the pot. 
Make a delicious noodle soup that will not only fill you up but is nutritious too. Some students even manage to make entire meals using a coffee maker, such as poached salmon, rice and steamed veggies. You may have to experiment a little to get it right but no one will be able to accuse you of not trying to do everything you can to make the most of what you have at hand. 
A final word
Before you rush out and buy one of the above devices, make sure that your college allows you to have one. If so, you have a way to cook some delicious, healthy meals in your dorm. Of course, your roommates will be begging to share your food. If you want to save leftovers for another meal, you will need to label them before storing them in a shared fridge. 
Author Bio:
Paul Calderon works as a marketer and business development head for a digital agency. He's a very good academic writer as well and loves working on essays, thesis, coursework and term papers in technology and management subjects. When not at work, he relaxes in the pool, reads new books and novels and watches live sports on tv.