Hey guys you have Jeremy and Greyson again here from Ktchndad today we're going to show you how to fold a burrito the right way. 
We eat a lot of burritos in our house so I have lots of practice, let's get to it! Alright, today we're going to make a pretty simple burrito. It's Greyson's favorite. The burrito is just black beans, cheese and sour cream, but feel free to put anything you want in here. I tend to put a lot of leftovers in Tortillas 🙂
Steps
Heat Tortilla
Place Ingredients
Fold the edges
Fold in half
Tuck the tortilla
Roll the burrito
1. Heat Tortilla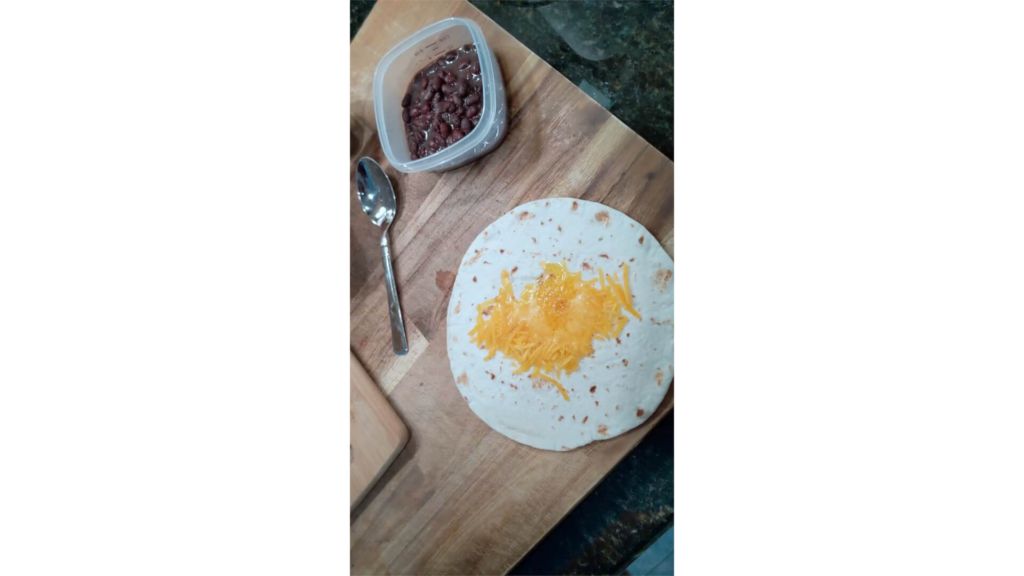 The first thing that you want to do is heat up your tortilla. As you can see I just microwaved it a little bit with some of the cheese on it so it could melt a little bit. You could also heat it up in a pan, or throw in the oven as well. The reason you want to heat it up first, just it makes the tortilla more pliable when you go to roll it.
2. Place Ingredients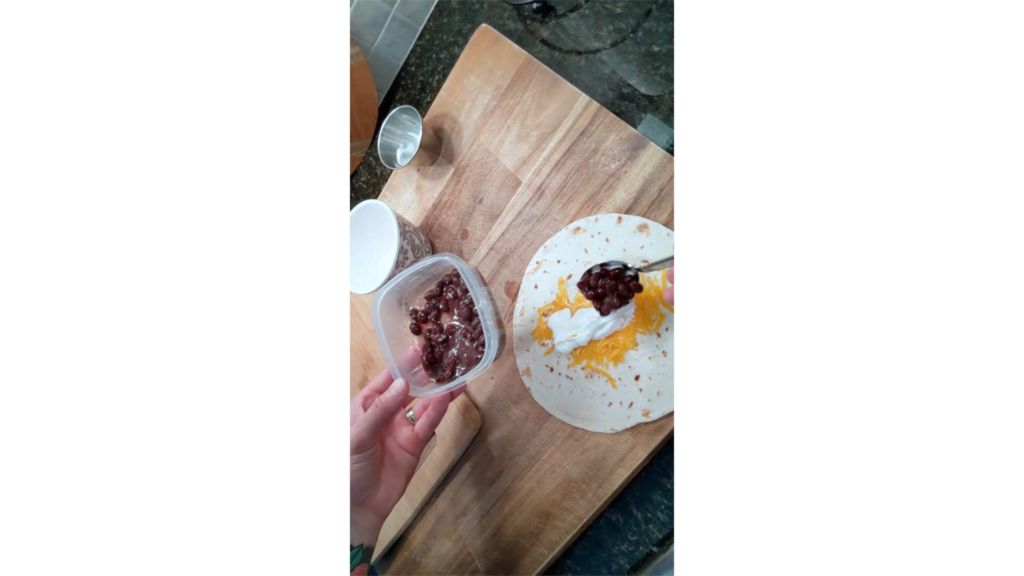 The next thing I like to do is put any wet ingredients or sauces on the bottom so they don't run out of the burrito while you are rolling it.
As you can see these beans have a little bit of juice on so I'm going to try not to get too much at that in the burrito itself, just to make sure it doesn't get too sloppy when you roll it.
So try to drain those a little bit as you put them in there.
You'll also notice that I'm laying out the food in a line, you want to visualize how the burrito is going to look when you're done, and this makes it easier to roll.
3. Fold the edges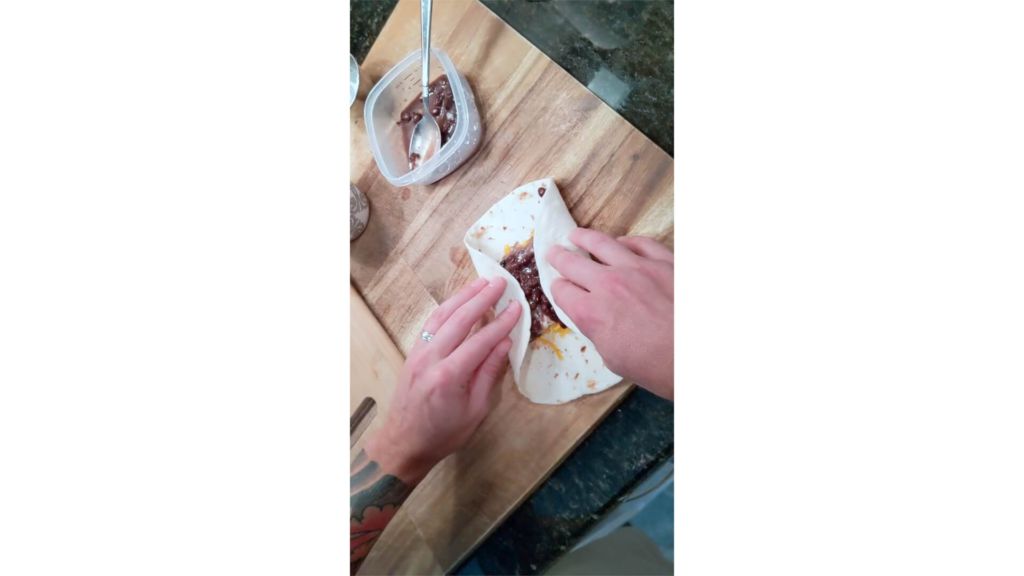 So once you have all your ingredients in the burrito, you can kind of push them together a little bit from the long side.
4. Fold in half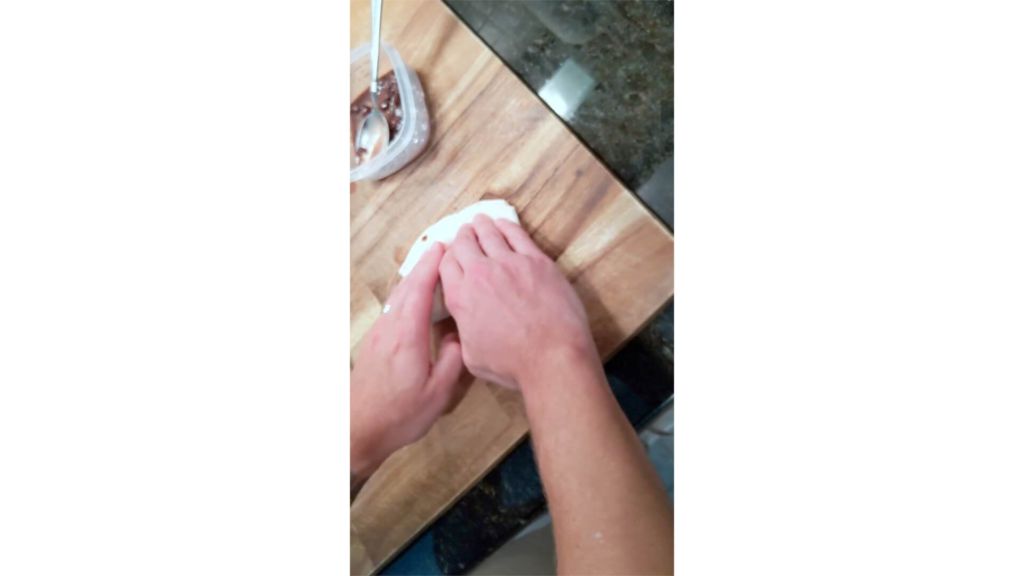 Then you will fold the edges over. Don't push too hard on this step
And I'm actually going to turn this around 'cause I can see the juice running.
Once you fold the edges in, fold the burrito in half by folding one side over to the other side of the food and push it down.
5. Tuck the tortilla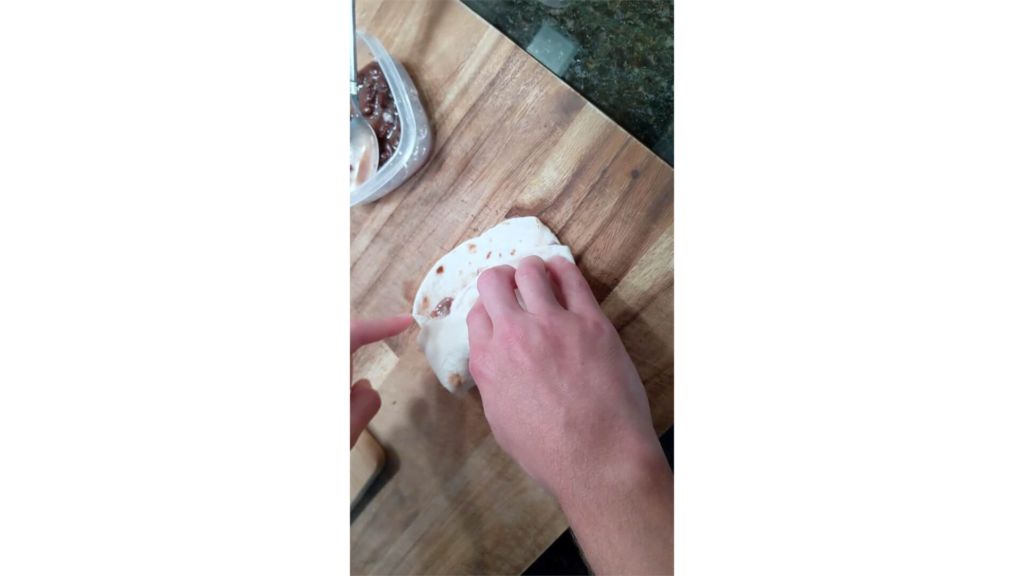 Then you're going to use your fingers to pull that back the burrito a little bit so all of the ingredients get compacted.
If you have a little bit of juice running out that's OK, it will still taste delicious! Pull it back a little bit so it's nice and tight.
6. Roll the burrito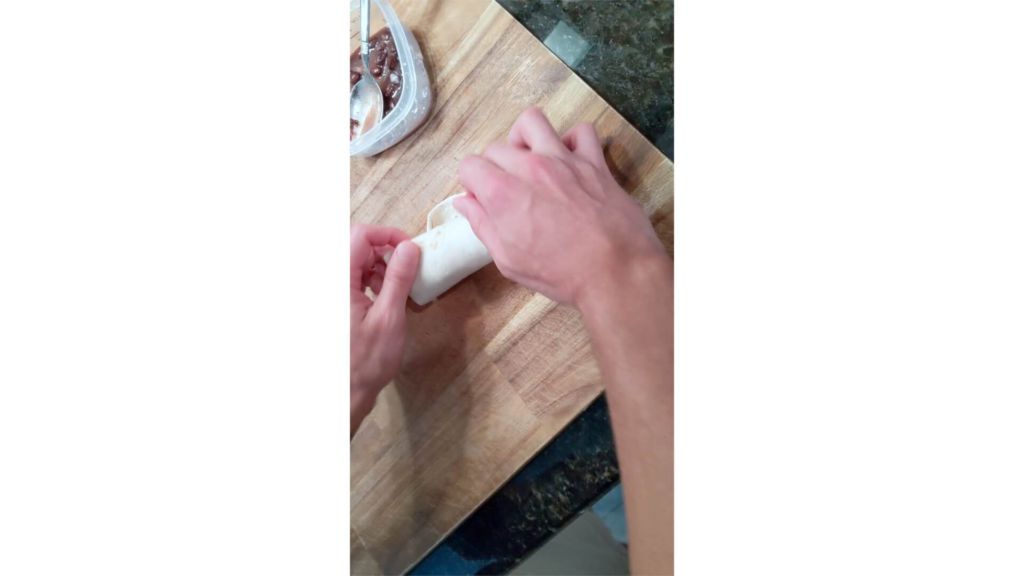 Then you will fold the edges in one more time and from there you can finish rolling the burrito.
Boom you have just rolled the perfect burrito. As you can see, rolling burritos is not too difficult. Give that a try and let us know in the comments below how it turned out for you.