Hey guys, Jeremy here from Ktchndad. Today we're going to show you how to chop cilantro or at least the way I do it. 
With cilantro, it can be dirty, so you want to make sure that you wash it, which I already have. But I actually left the tie on. It just makes it easier to handle. 
The other thing is, you don't really have to worry about pulling the leaves off the stems. You know, most of the stems you can eat. Just like the hardier part towards the bottom, you don't really want to cut up till that. So let's get started.
Alright, so the first thing that you'll have to do is take off the top bunch and cut away those hardier stems that you're not going to use.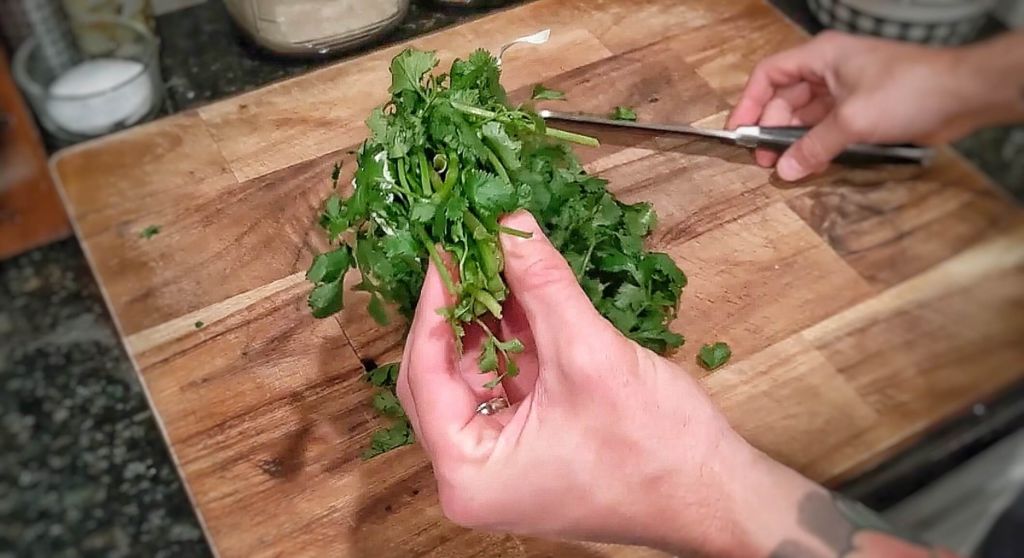 And then I like to bundle this up nice and tight. So you do the first pass with the knife, and you want to try to do this with the sharpest knife that you have.
We are going to run the blade through a couple of times. You don't want to go too crazy, because you don't want to bruise the cilantro, you just want to chop it. So you can gather up these larger leaves that aren't getting chopped the first time and kind of concentrate on those.
And, that's about it, there's your chopped cilantro.
A little tip, if you want to use this as a garnish to decorate your plate, you can spread it out a little bit and let it dry completely, and then you should be able to dust your plate with it.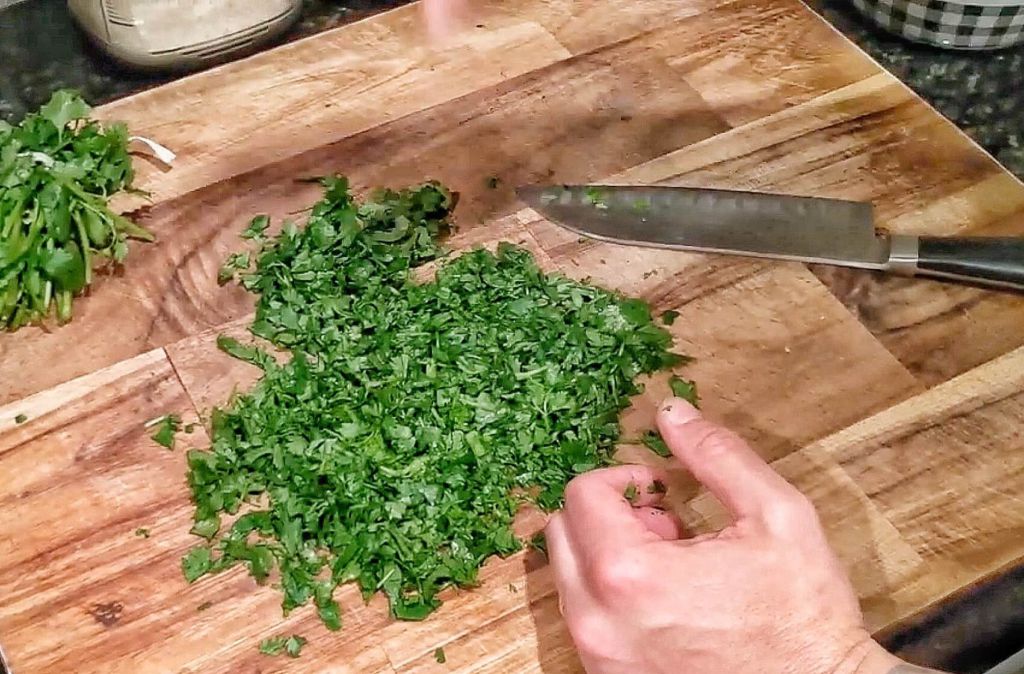 Alright, that's it. That's how you chop cilantro. It's pretty straightforward. 
I'm going to turn this into chimichurri sauce, but you know it goes great on tacos with a little bit of red onion or even in your favorite curry dish. So, hopefully, that helps you out.
If you liked the video, give me a thumbs up below, and be sure to subscribe and will catch you next time.