If you are looking for the best cookware deals then you have come to the right place!
Ktchndad as is a trusted affiliate of Xtrema and therefore we get insider access to any deals they have in their pipeline up to 3 months in advance.
As an affiliate, we do earn a small commission at no extra cost to you if you use the links below to make a purchase. This is how we are able to continue to publish great content and we appreciate your support!
Benefits of Xtrema Cookware
Eating healthy is a big part of everyone's meal plan these days but we might not consider what we are cooking our meals in.

Some non-stick cookware can release dangerous chemicals into your food as it cooks.
Even some ceramic coated cookware can release things like PFOA.
Xtrema cookware is 100% ceramic through and through. It contains no no PFOA, PTFE, glues, polymers, coatings or dyes.
It is also safe for using in your oven, microwave and even on a bbq grill!
They also offer a 10 year warranty on all of their cookware and teaware.
Current Deals
Here are the latest deals, but don't wait too late they don't last long!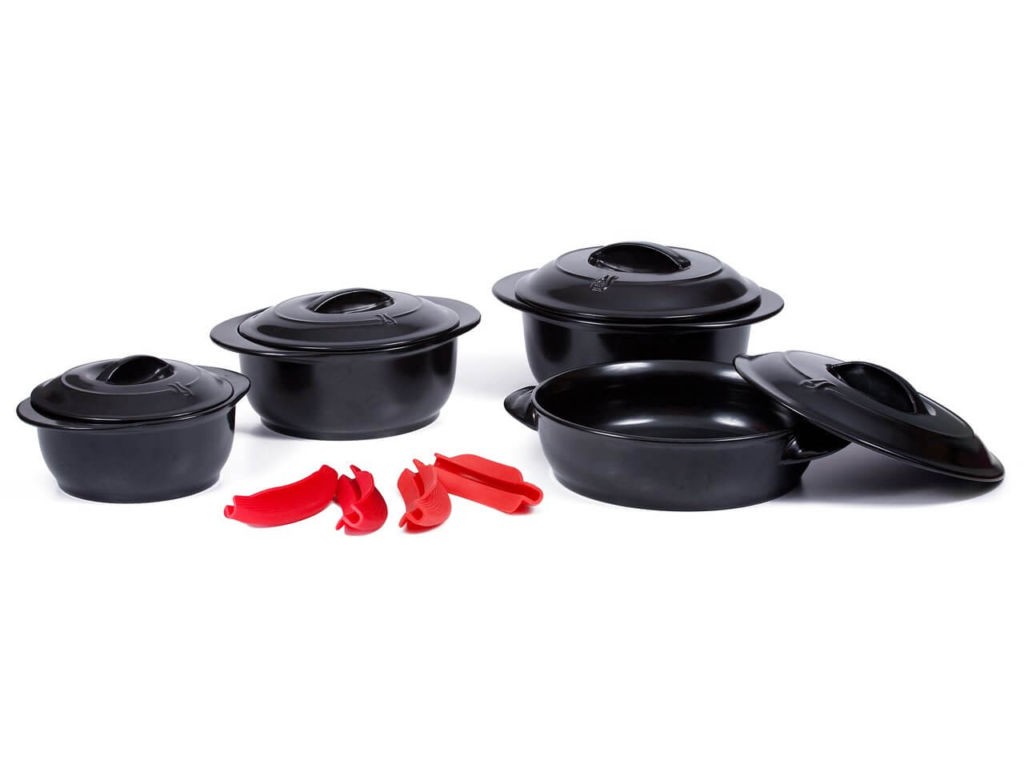 Each Set Includes:
1.5-Quart Versa Pot with Lid
2.5-Quart Versa Pot with Lid
3.5-Quart Versa Pot with Lid
10-Inch Versa Skillet with Lid
4-Piece Red Pot Holder Set for Versa Pots
Whether you are making soups or stews this diverse cooking set covers just about all your needs.
Plus the ceramic glaze makes cleanup a breeze!
Each Set Includes:
1-Quart Traditions Saucepan with Lid
1.5-Quart Traditions Saucepan with Lid
2.5-Quart Traditions Saucepan with Lid
10-Inch Traditions Skillet with Lid
Skillet/Wok Silicone Handle Pot Holder
This set is similar to the Versatility set and about $20 cheaper. The set is definitely worth a look
Enjoy Free Shipping On Your Order Of $200+. Shop Now!
Happy Cooking
Thinking about making the investment in some cookware just got easier with these deals. Remember to check back often as these deals do have an expiration date.
Just remember Xtrema offers a 10-year warranty on all of their products so that should give you some peace of mind to take the plunge.