Hello, my name is John and this is Avery, and we're here with ktchdad to teach you the right way to use a can opener.

Avery, if I was going to ask you how to open that can with this can opener, how would you do it?
If you would have also opened up a can just like this, that is not too uncommon, but what if there was a better way?
If you would open the can opener a little more, and just come in right over here and put the blade right under the lip.
All right, and what's great about opening a can this way is that Ridge and everything that you would usually have on the inside is no longer there, so this part of the can is just the smooth part right here, which will let everything pour out easily.
Alright, so as you saw in Avery's demonstration there, instead of holding the can opener upright and cranking on it that way, if you turn it sideways and put the can opener on its side in the blade right there right under that can lip and turn it around and open it.
Advantages of using this method
The advantages are that you will have a smooth inside here, where if you're pouring out like a sauce or anything like that, it won't get caught up and you won't lose any of your contents because of the can lip.
The other main advantage is, as you're taking the can off the top the old way, you would always have to leave a little tab there so you could bend the can top up, or if not, you know the top of the can would fall inside of it and you have to fish it out and sharp, so that's not the best right?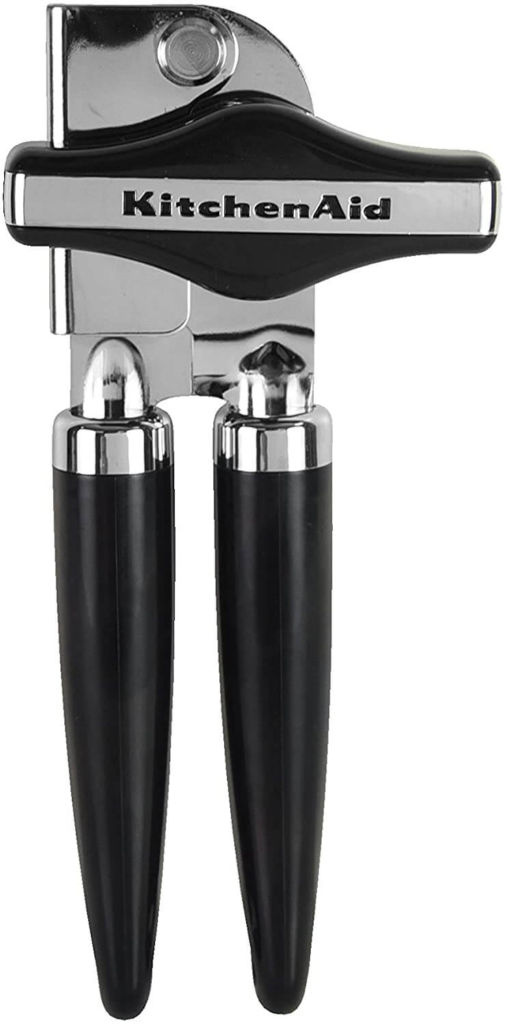 With this method, the whole can comes off the top with that rib around the can there, so it's easy to take it off. There's no possibility of that top falling into the can.
I hope you enjoyed our small little tip on how to open a can.